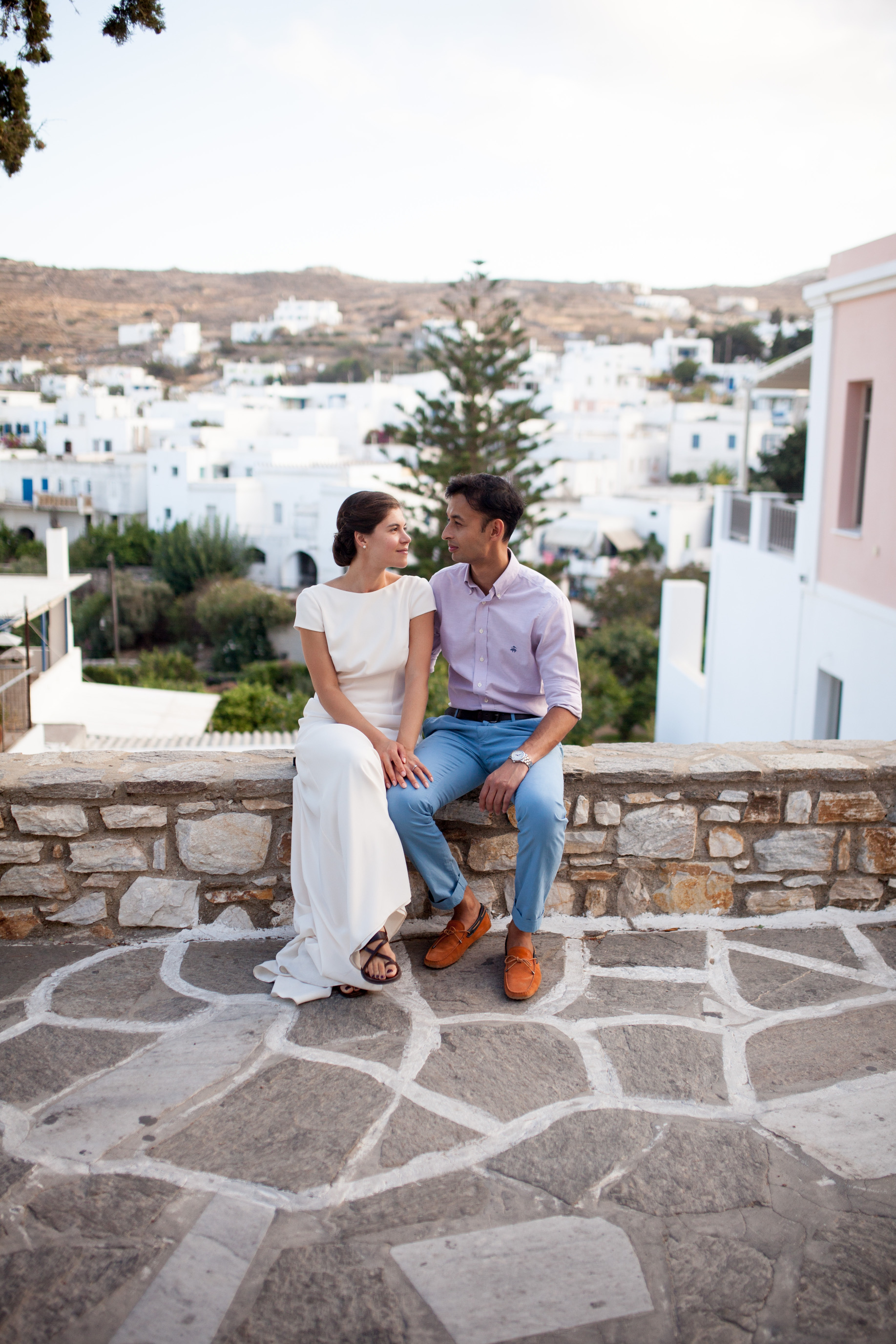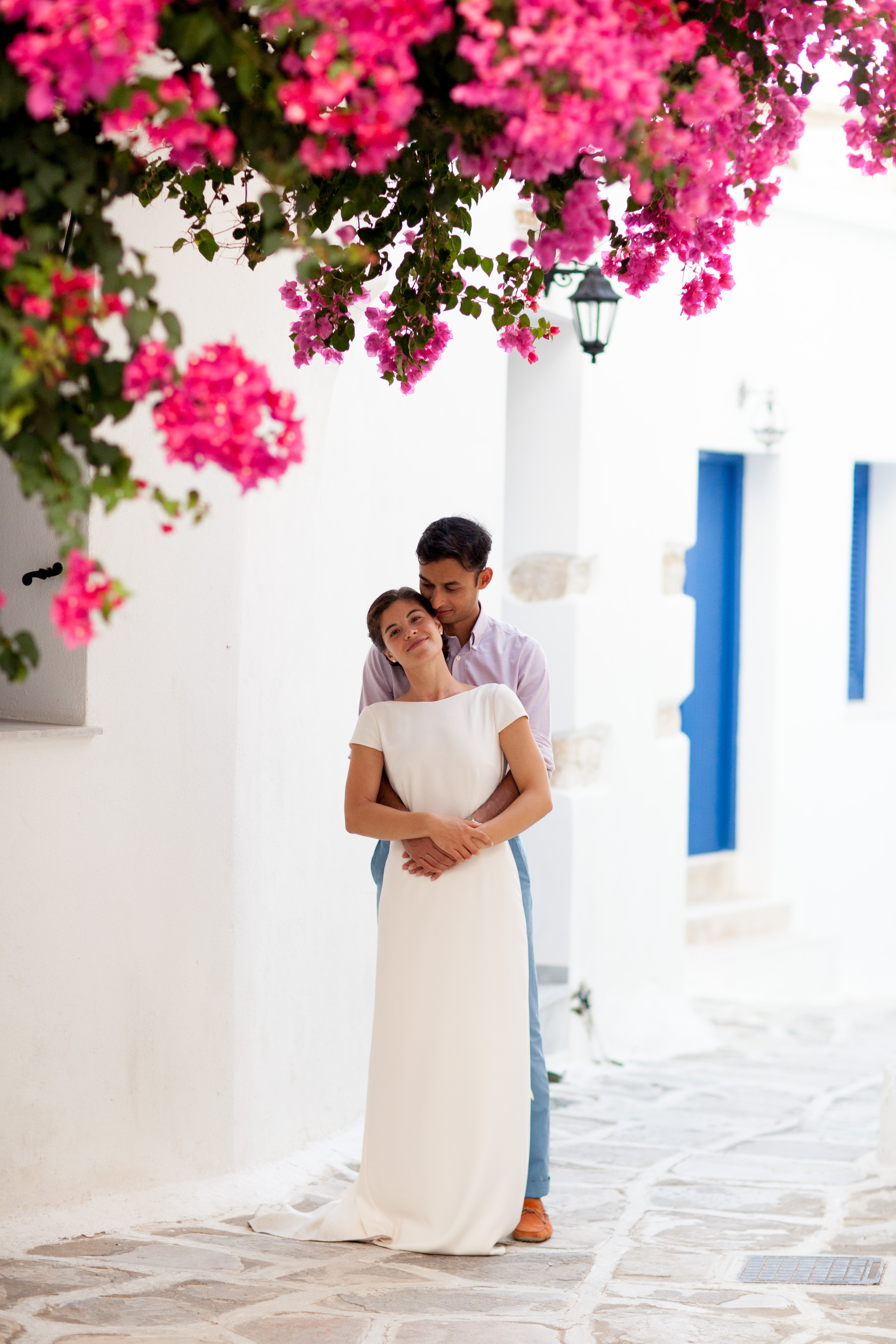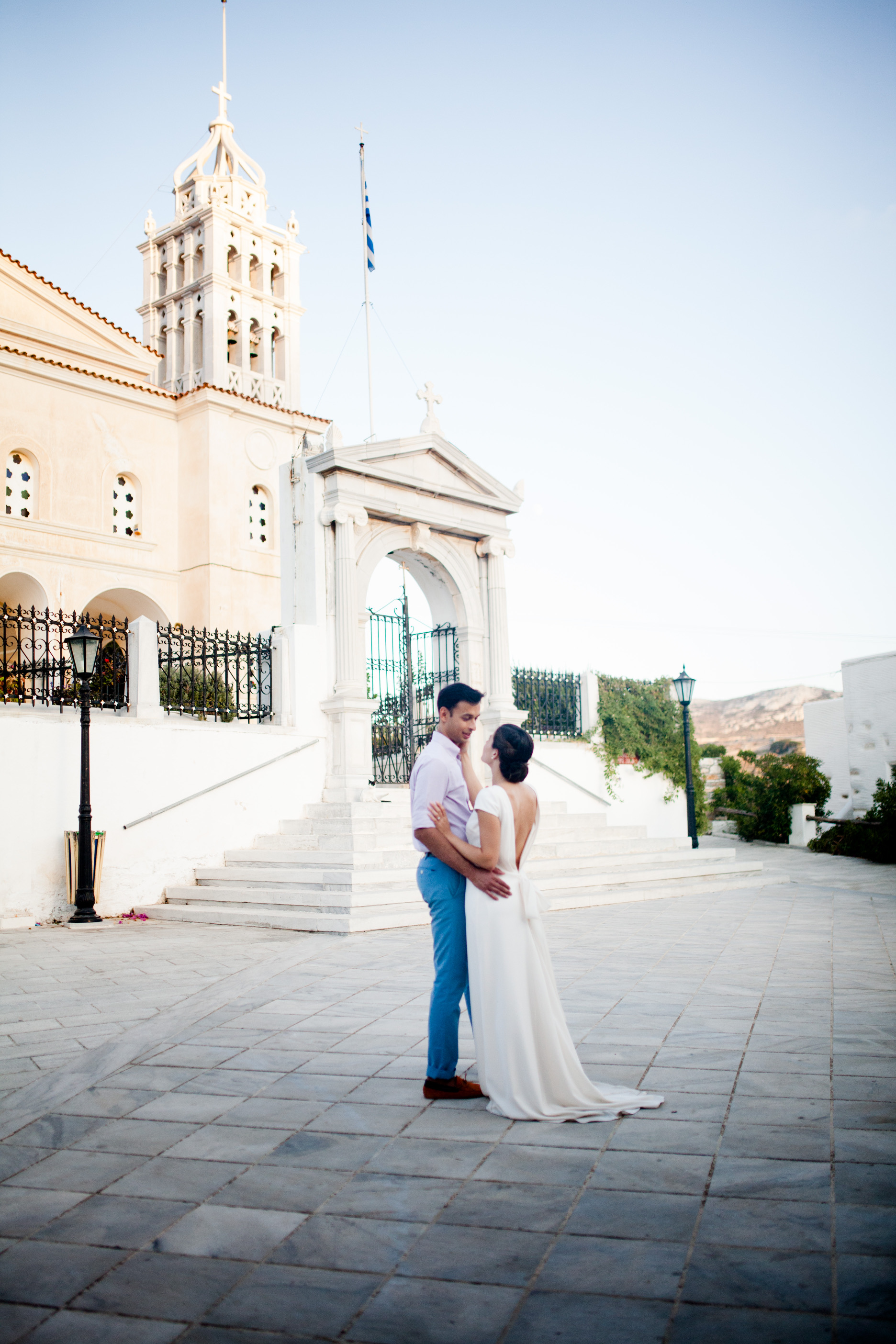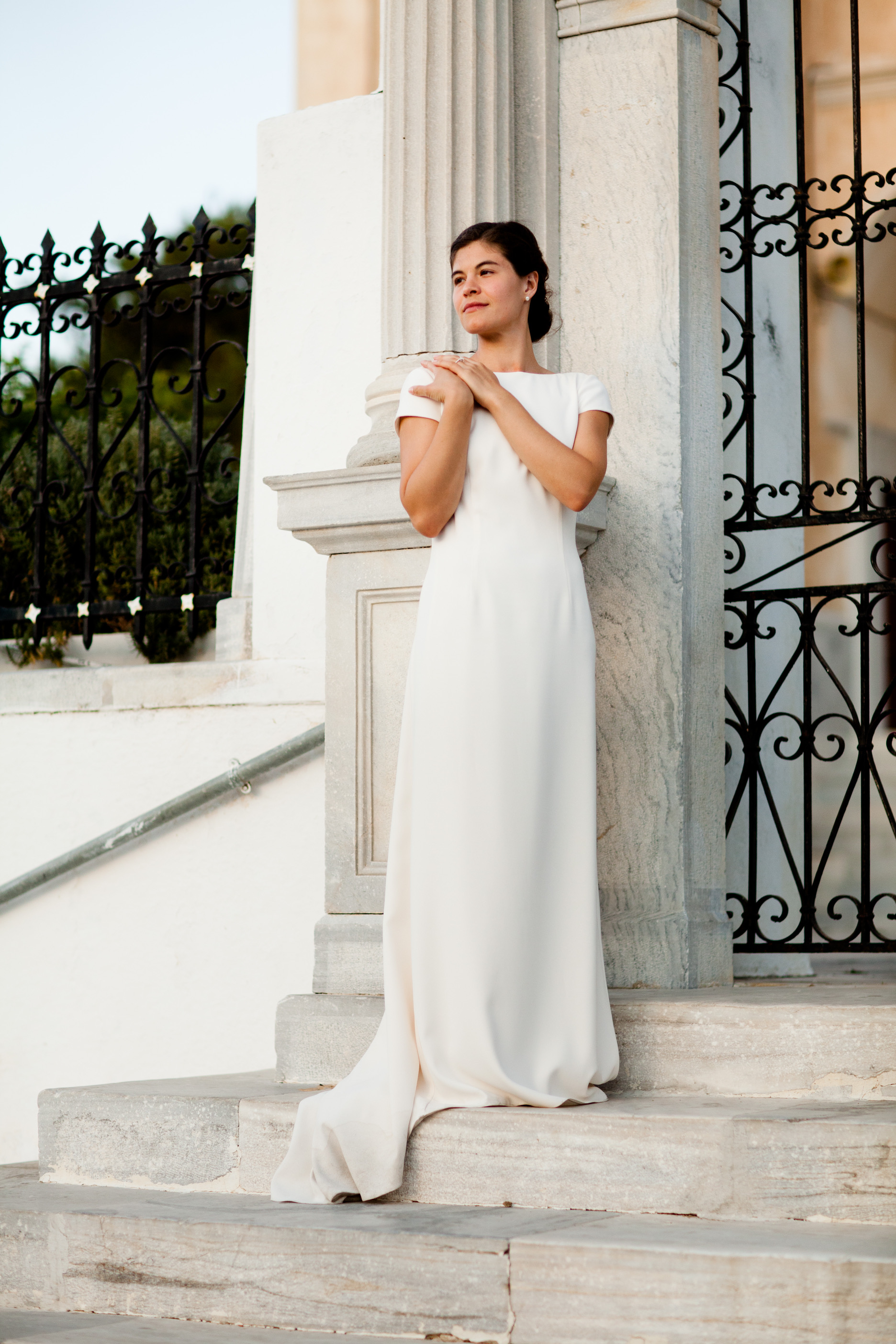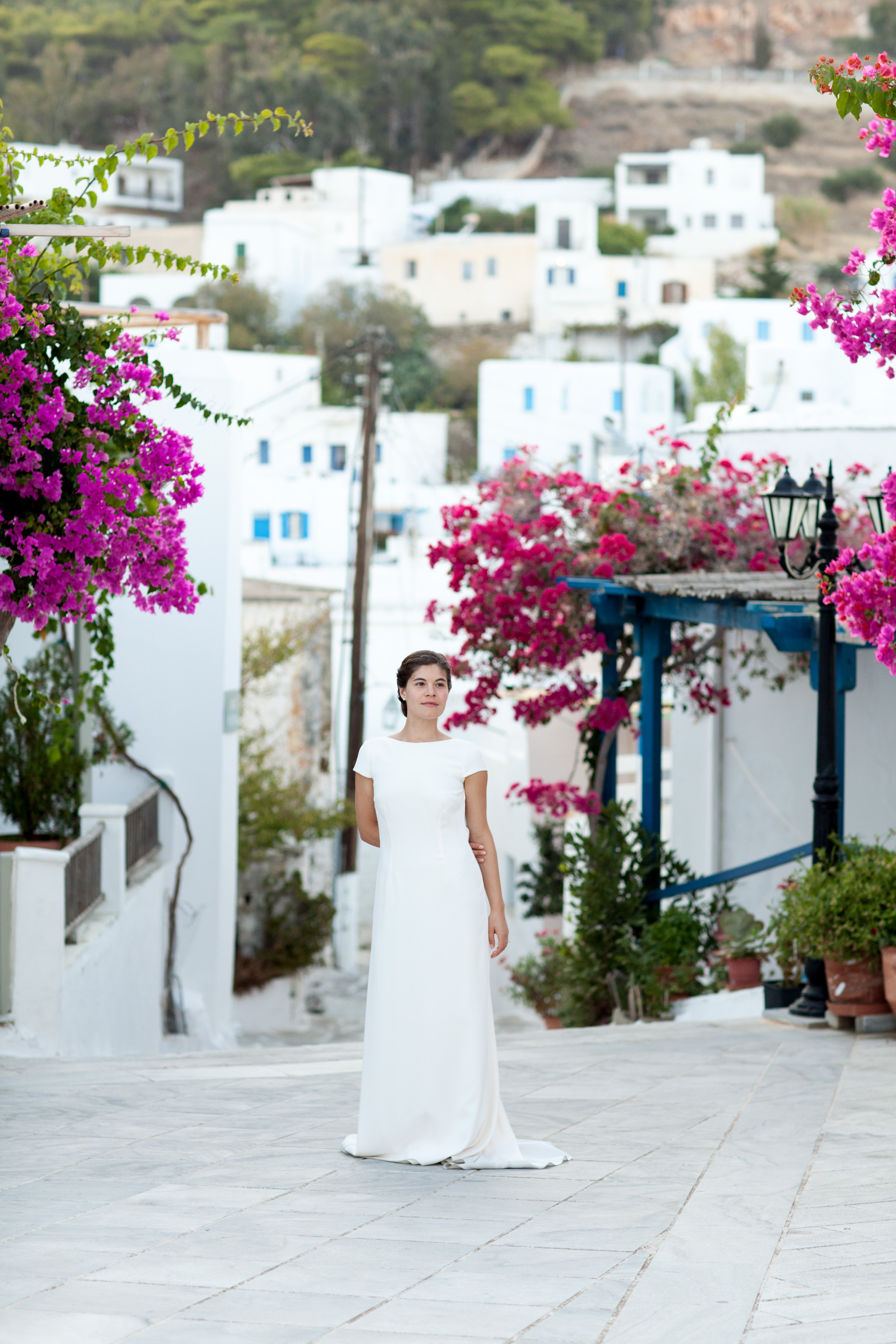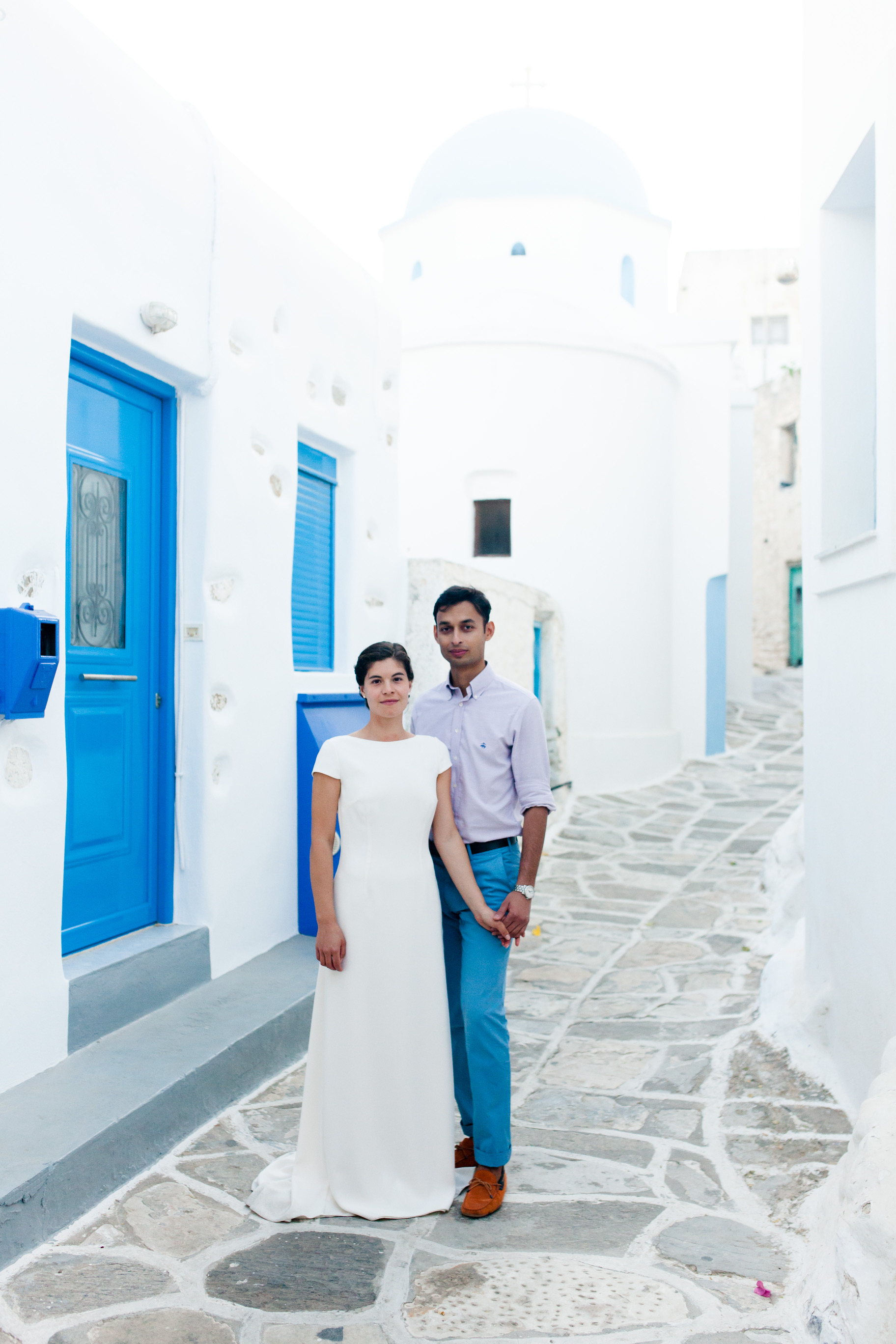 Happy new year! I hope you had a lovely festive season, whatever you got up to.
We're kicking off 2019 with beautiful bride Katherine's destination wedding. Katherine married her new hubby in September last year in a laid back, modern Greek wedding on the island of Paros where her family have a summer house. Every element of this beautiful wedding was sourced from the island. The couple didn't have a specific theme, instead, they decided to keep everything natural and make use of the simple beauty of the island.
"I had been to a few shops before going to Halfpenny - I was actually not far from getting a dress from Israel, which was a crazy idea mostly because the dress was just not right. I'd also been to some places in London but I never found anything that had quite the interesting and unusual designs and fabrics that make Halfpenny dresses so special. I also felt that a lot of the other dresses I found didn't reflect my style or personality. At Halfpenny there are ideas and combinations that you didn't even know existed and nothing is too difficult for them. I love the vintage feeling of some elements but the modernity and beautiful cuts of their dresses.
I was struggling to find something that I loved before going to Halfpenny but I knew that Fern was for me the second I tried it on. I'd walked past and admired the store for so many years (I studied at UCL for 8) and I knew that when I got married I would have to finally go inside! The whole experience was just amazing, every single time I visited - that's probably why I kept going back. Every person who works there is so responsive and so helpful and I never felt pressured into making decisions. Kate was the best, I met her at an appointment when I was getting so confused but she was so supportive and calming and knew exactly what to do to reassure me. Sally was also amazing throughout the whole process, everyone was so accommodating and friendly and helpful, I loved everything about it and was made to feel like everyone really cared about me having the perfect wedding in the perfect dress.
I have recommended Halfpenny to every person I know who's getting married and just wish I could do it all over again to go back and try everything on for the umpteenth time!"
Katherine chose the Fern dress and it was indeed the perfect dress for her.
"The Fern dress felt so right and so French and was just the most elegant, simple but gorgeous dress. I had seen it online and although I loved it in photos I think it looked and felt even better on! Some people might see it as a simple piece but I think it's timeless and so classy. I've also had so many comments from people about how much they love the dress! It just felt so right and I felt so comfortable - I knew I had to get it. Also everyone who has seen it on has agreed it was the right one for me, including everyone at Halfpenny!"
Katherine wore her gown for the couple's registration at the Old Marylebone Town Hall in London and then again on Paros. She accessorised it with a gold necklace from West Bengal where her hubby is originally from - a lovely touch. In Greece, she kept it simple with a pair of pearl earrings.
Huge congratulations to the happy couple! Thank you so much for sharing your stunning pictures with us. The couple's wedding photography was a gift from their dear friend Rajee Sukumaran.
We wish you every happiness in your new lives together!
Lots of love,
Kate & the Halfpennys xxx