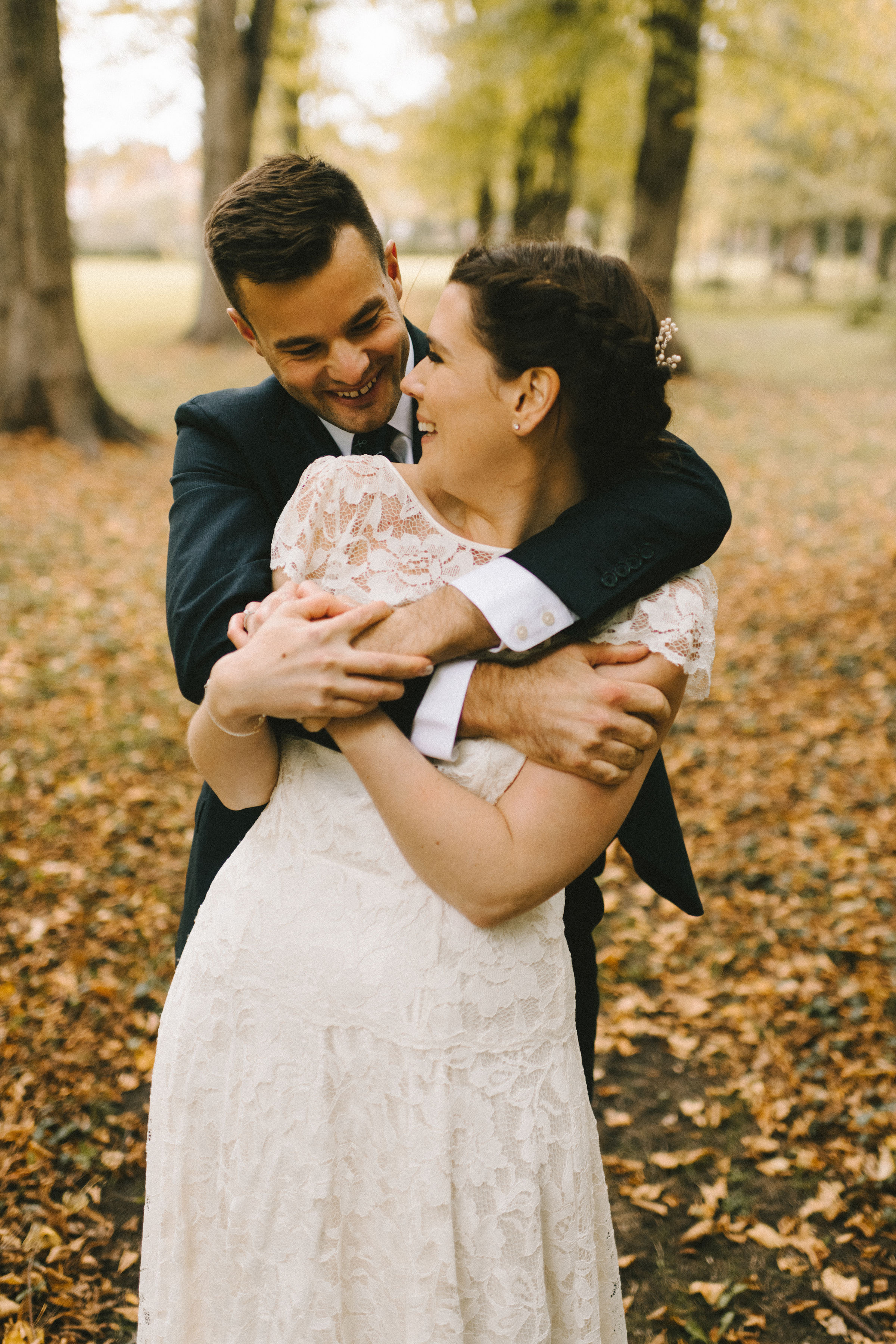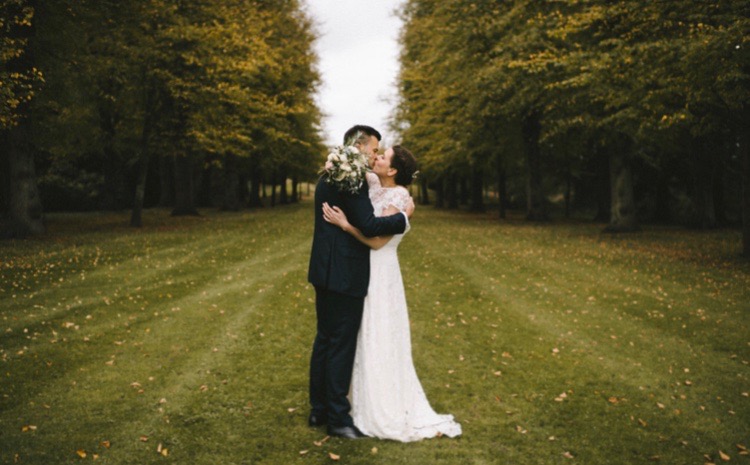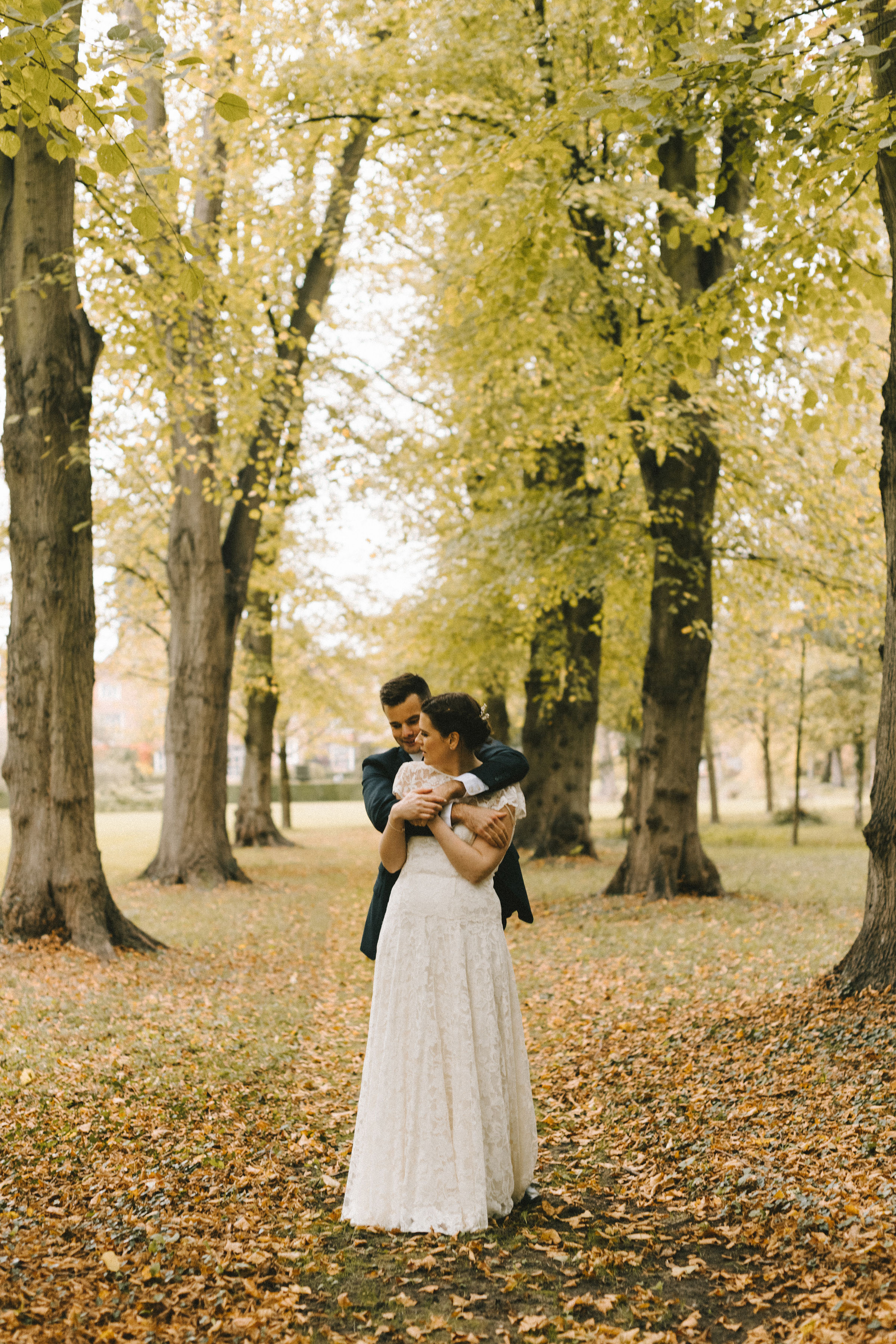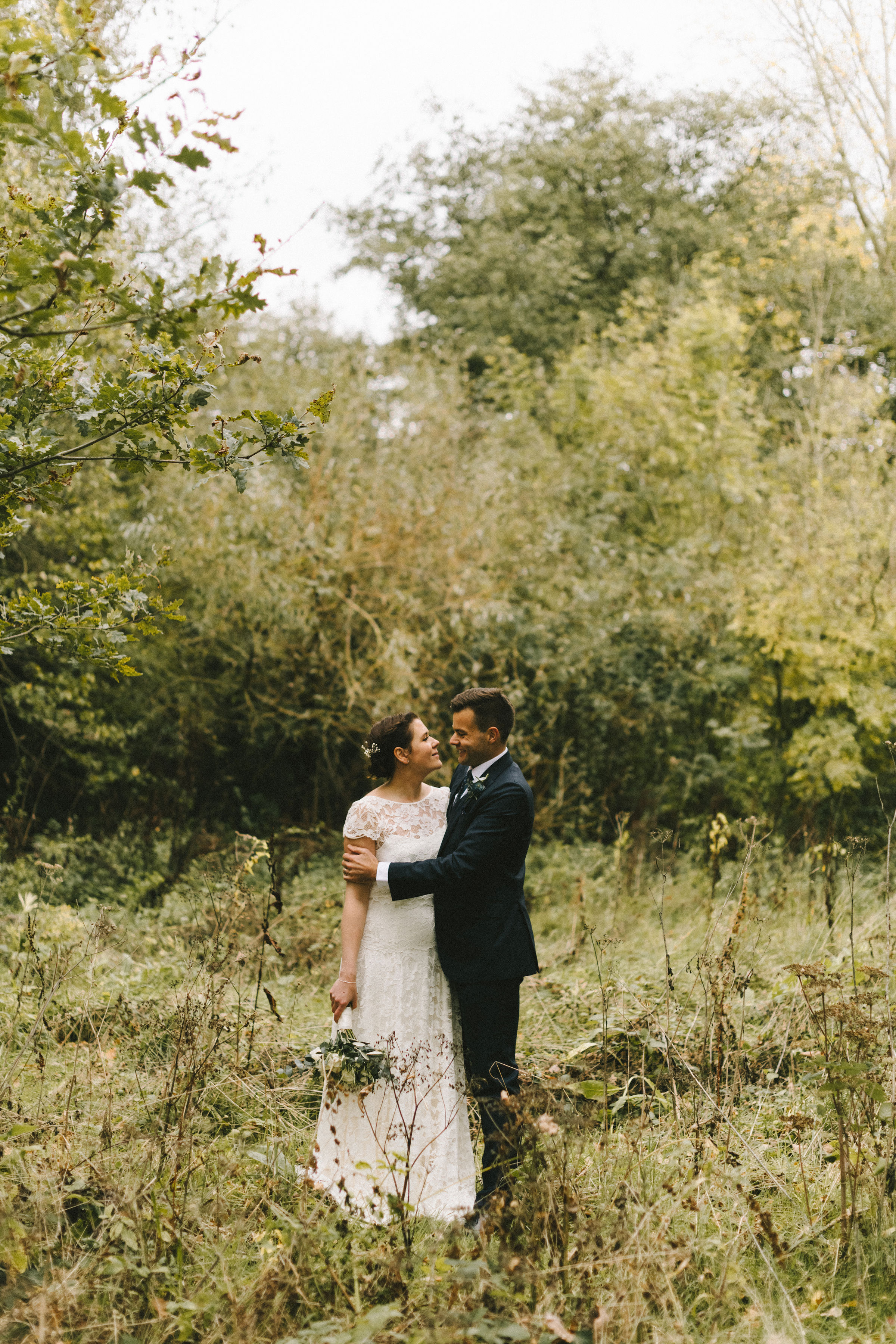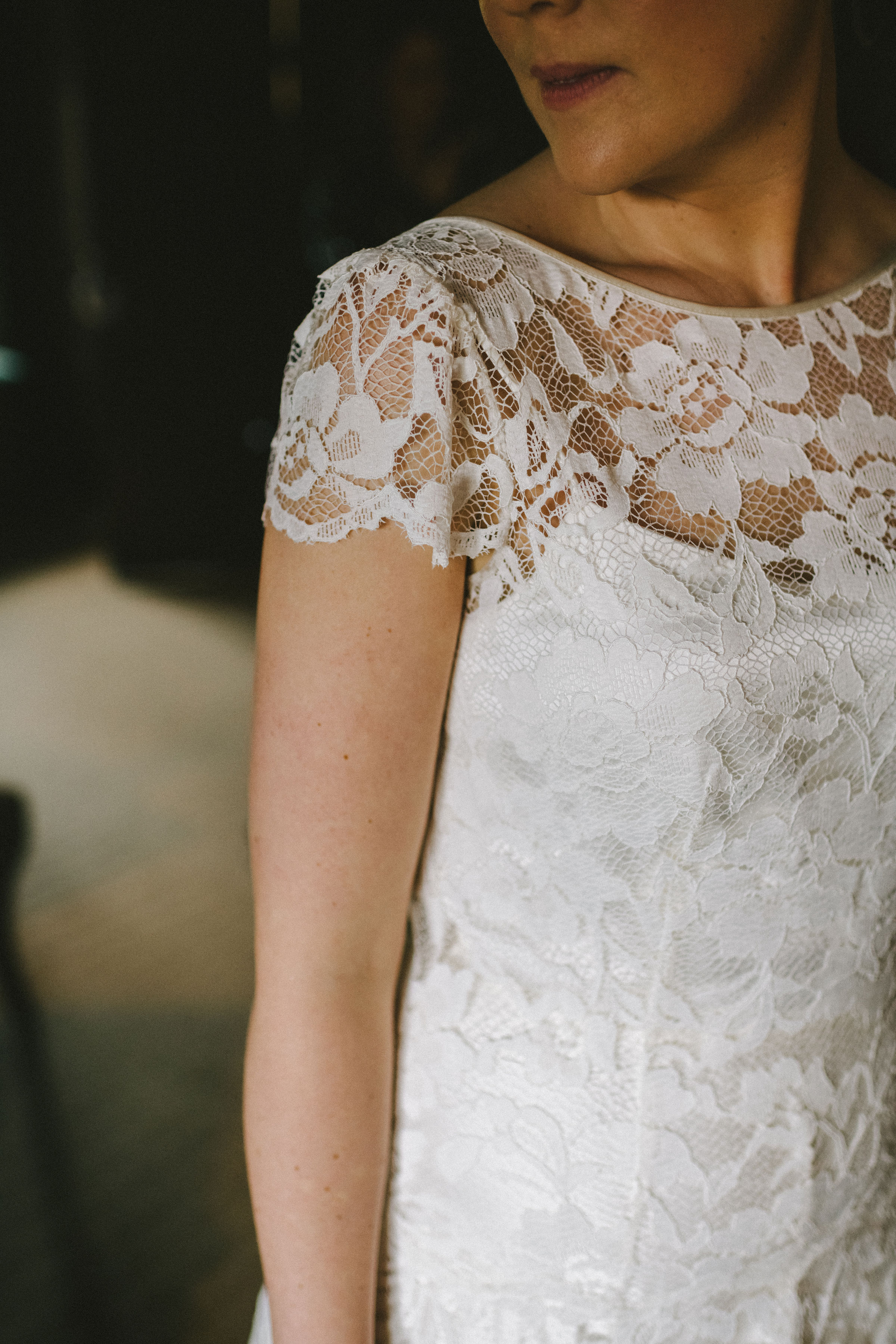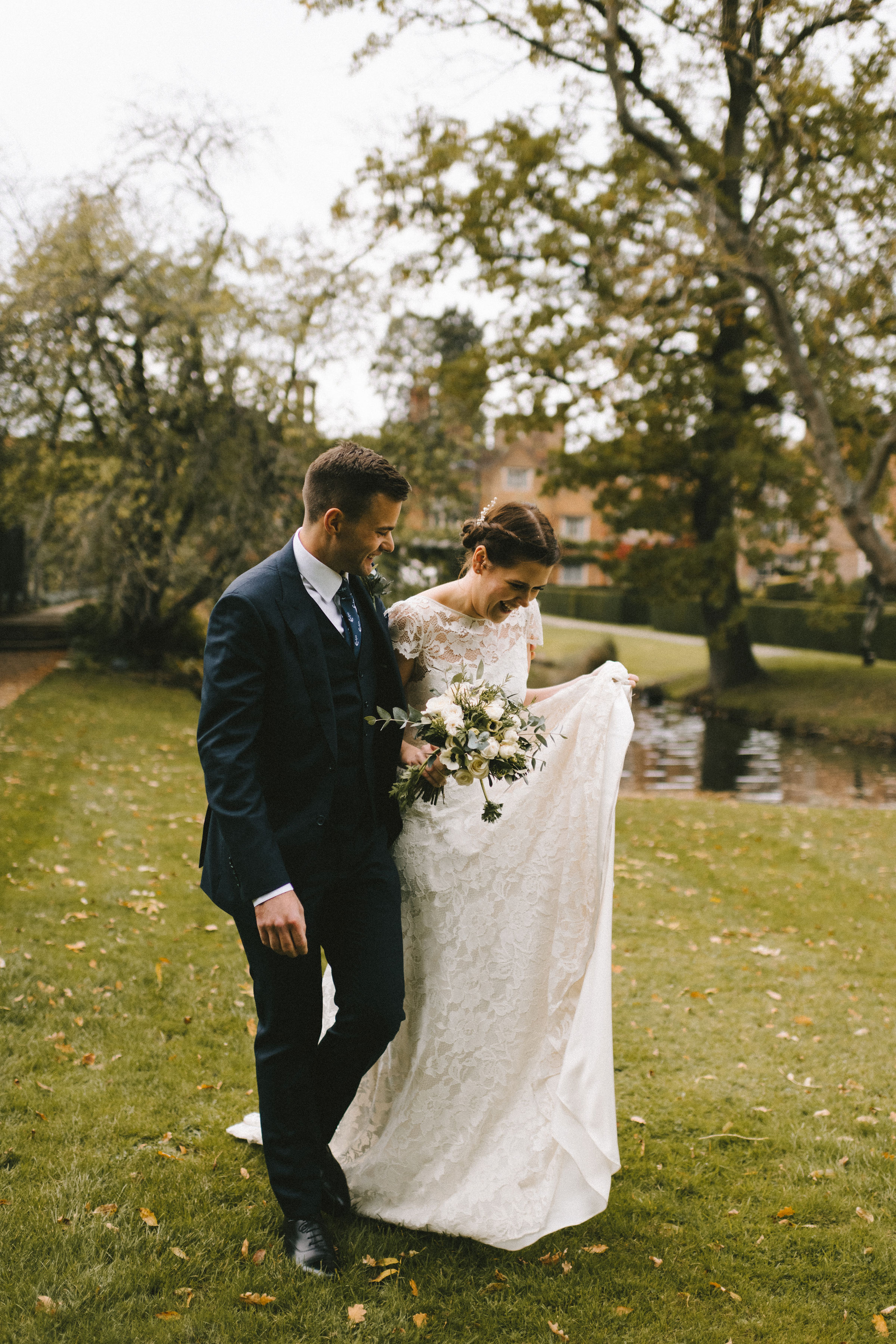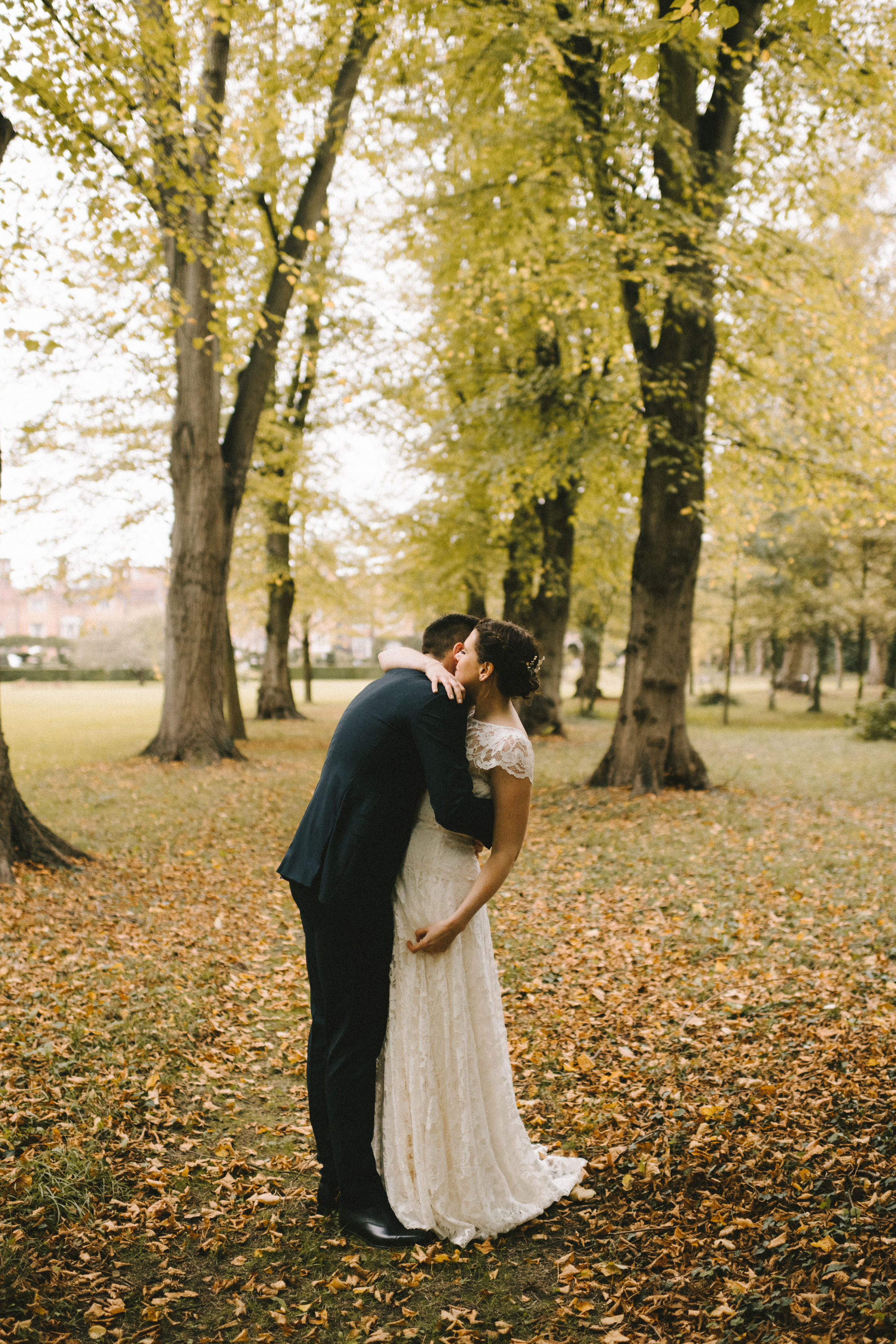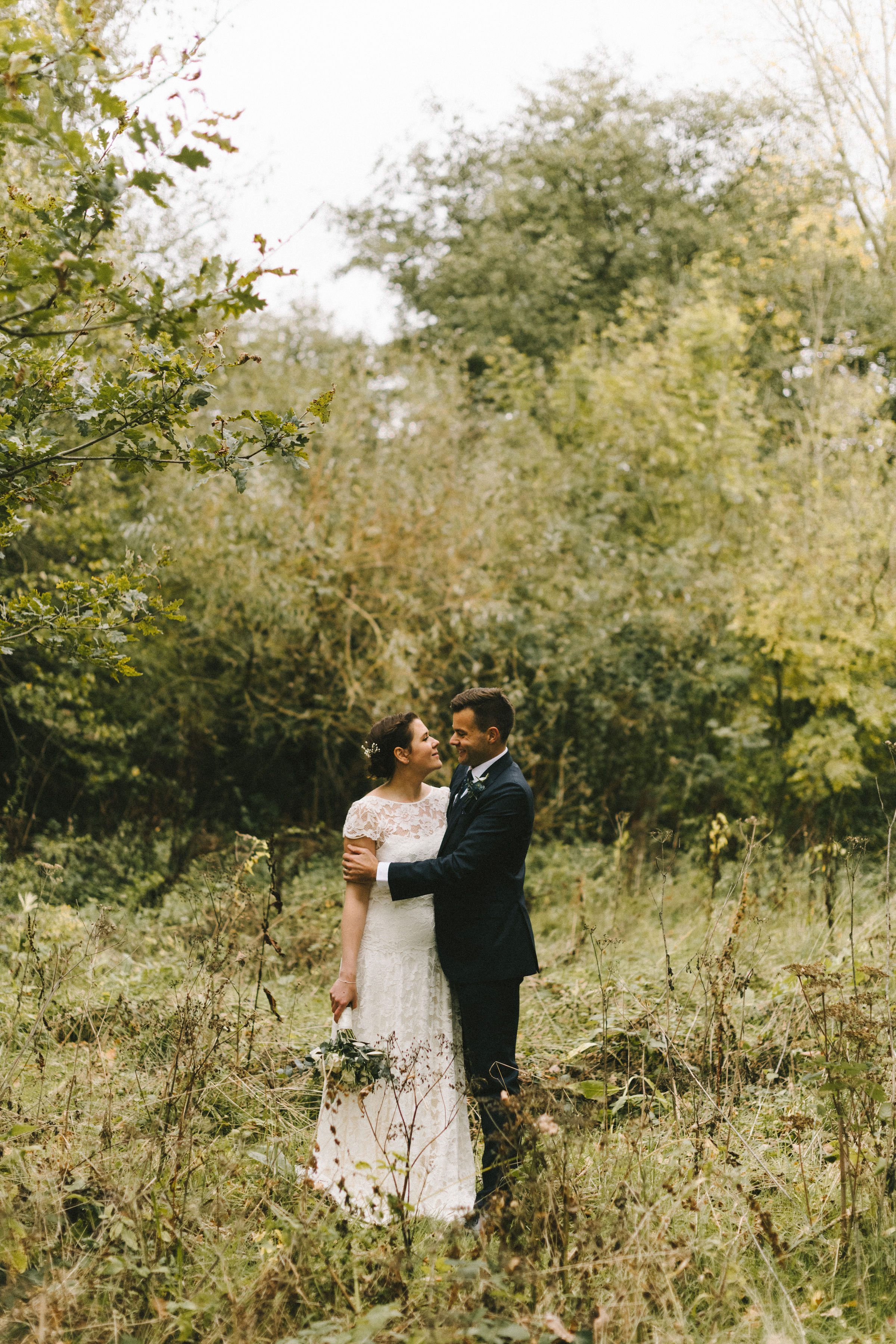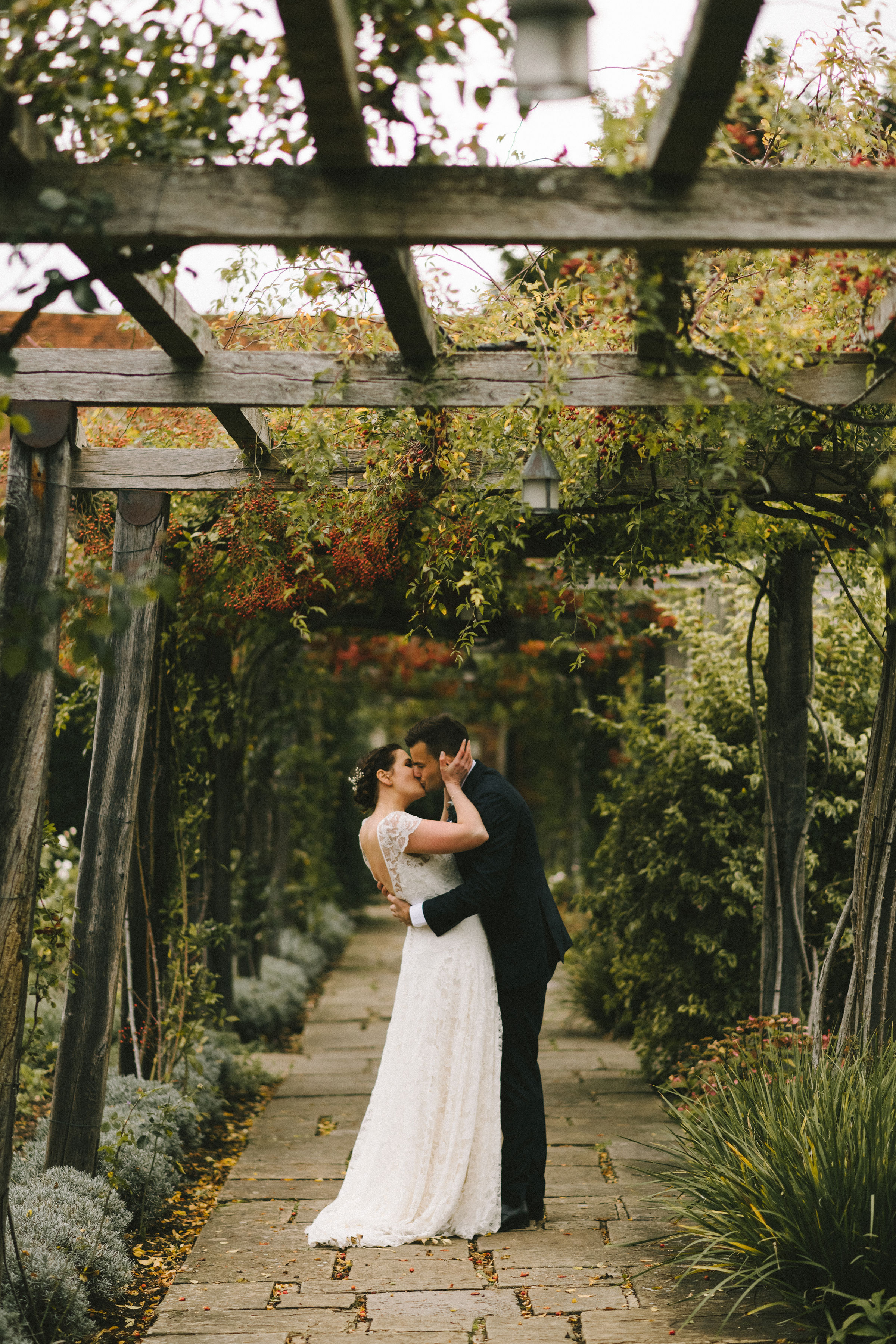 Our beautiful bride Lizzi married her gorgeous hubby in a relaxed autumnal ceremony. The couple love the light at the end of October and made the gorgeous changing colours of the trees part of their decor.
Lizzi makes a great point about that pressure some brides-to-be feel about their wedding. It doesn't have to be like that! your wedding should be a celebration of the love you and your partner share rather than a performance. I'm so glad we were able to turn that around for her…
"My first dress shopping experiences scared me! The pressure that some people put on you that this is your special day and everyone will be staring at you and the dress terrified me. However, I decided to visit the Halfpenny boutique and it was such an amazing experience. To be welcomed with a glass of fizz when we arrived was just perfect! There was such an incredible selection of dresses to choose from but I knew exactly the one I wanted to go with. The store is gorgeous and I instantly felt special walking in to it!"
Lizzi chose our Jessica dress and it looked incredible on her!
"I just loved the way it fell on me, it was very relaxed and flattering. I loved the shape of the slip and the weight of the fabric. It had the perfect trail behind too. I loved how modern the dress was but it had such a traditional feel to it through the lace. I knew this was the dream dress as I felt myself in it. I felt so comfortable. It had the relaxed boho vibe that I wanted but still felt like the bride. It was perfect!"
I couldn't agree more.
The couple chose to include a lot of foliage and greenery in their florals, alongside thistles, white roses and dark anemones. A beautiful touch was that they included some rosemary in there too, to represent anyone who couldn't be with the, on the day.
Thank you to the wonderful couple for sharing these beautiful images with us and we wish you both every happiness in your new adventures together.
Love,
Kate & the Halfpennys xxx
Images by Matt Lee