Beautiful Emma | A real Halfpenny London bride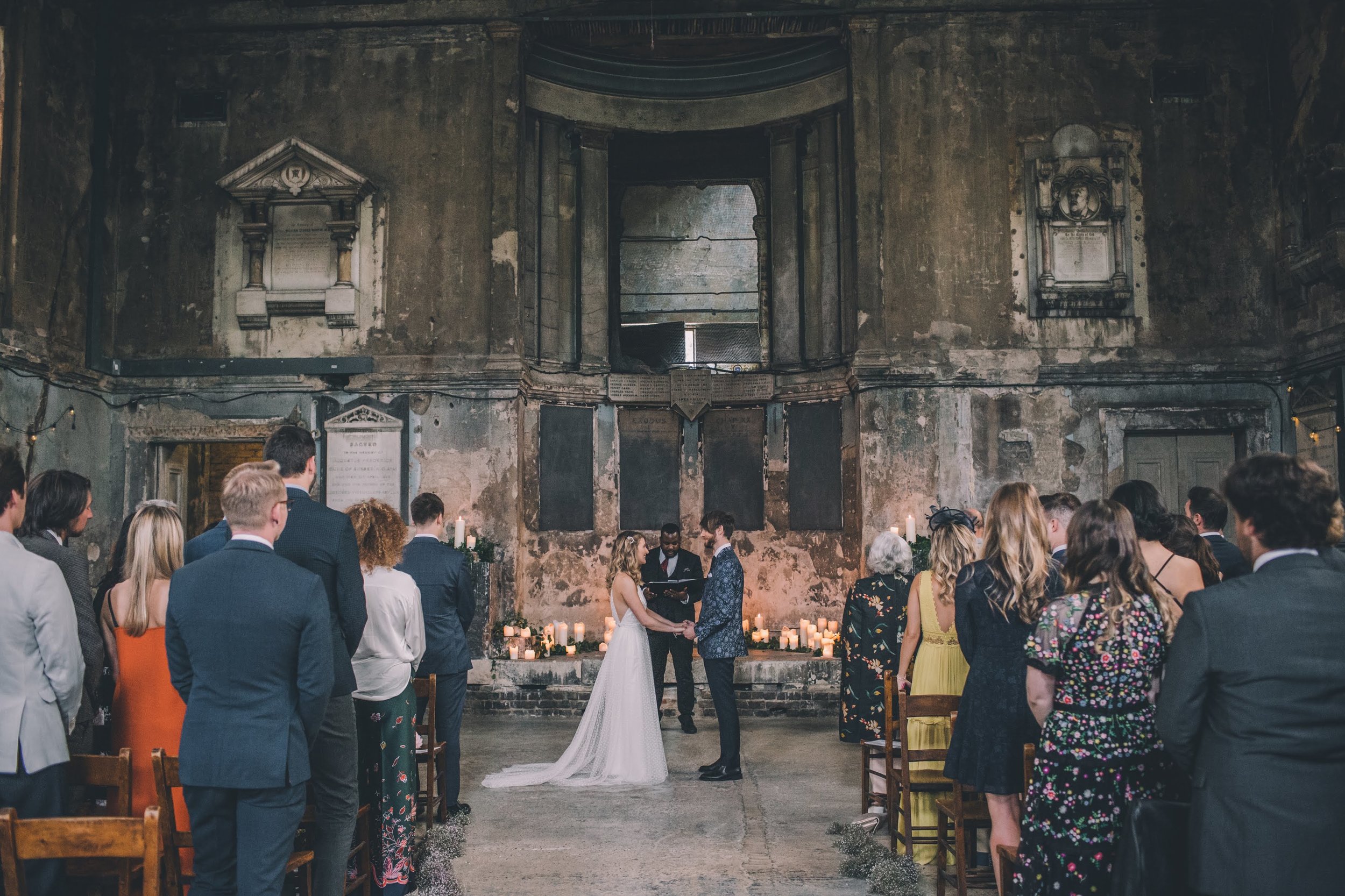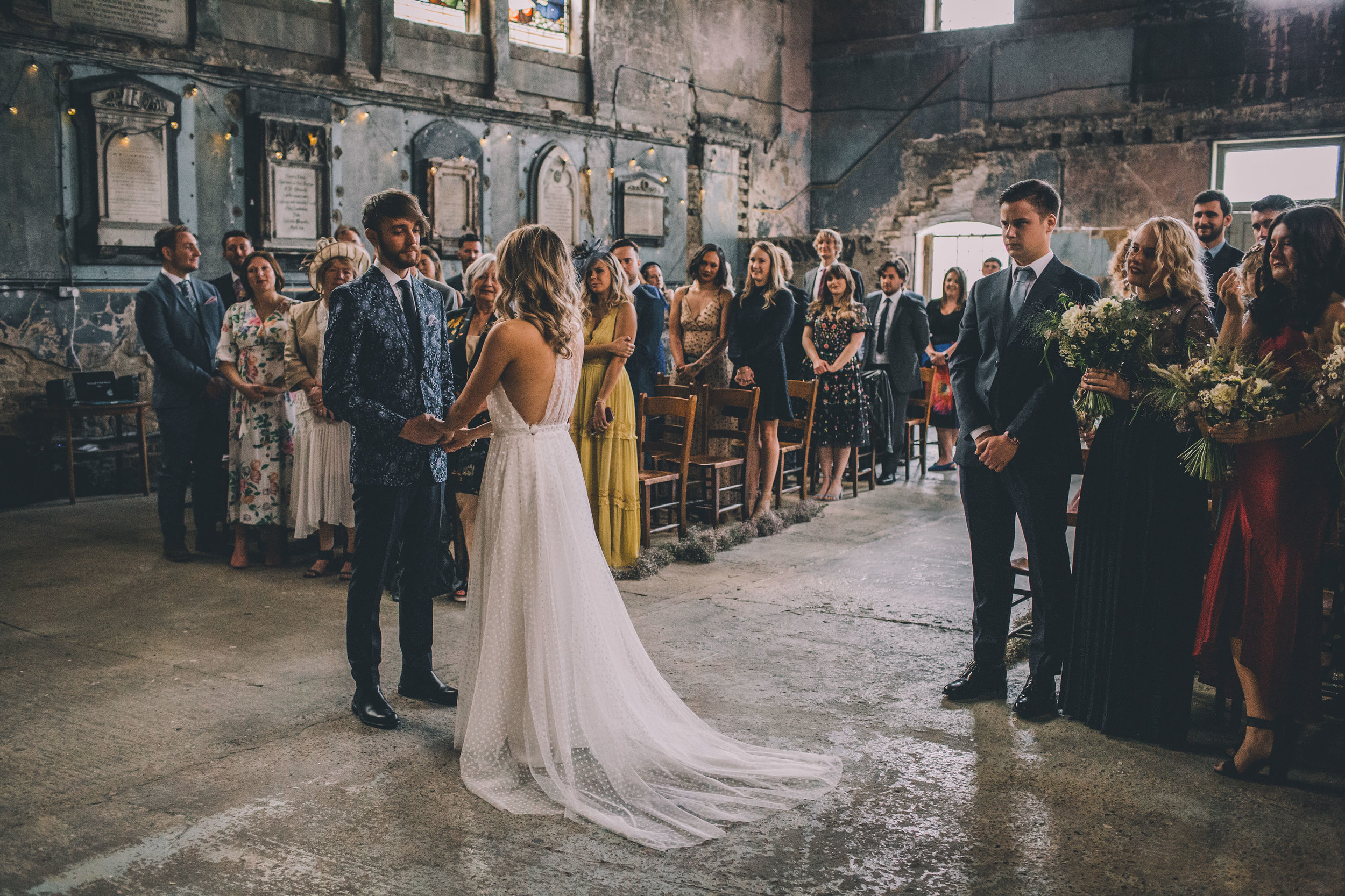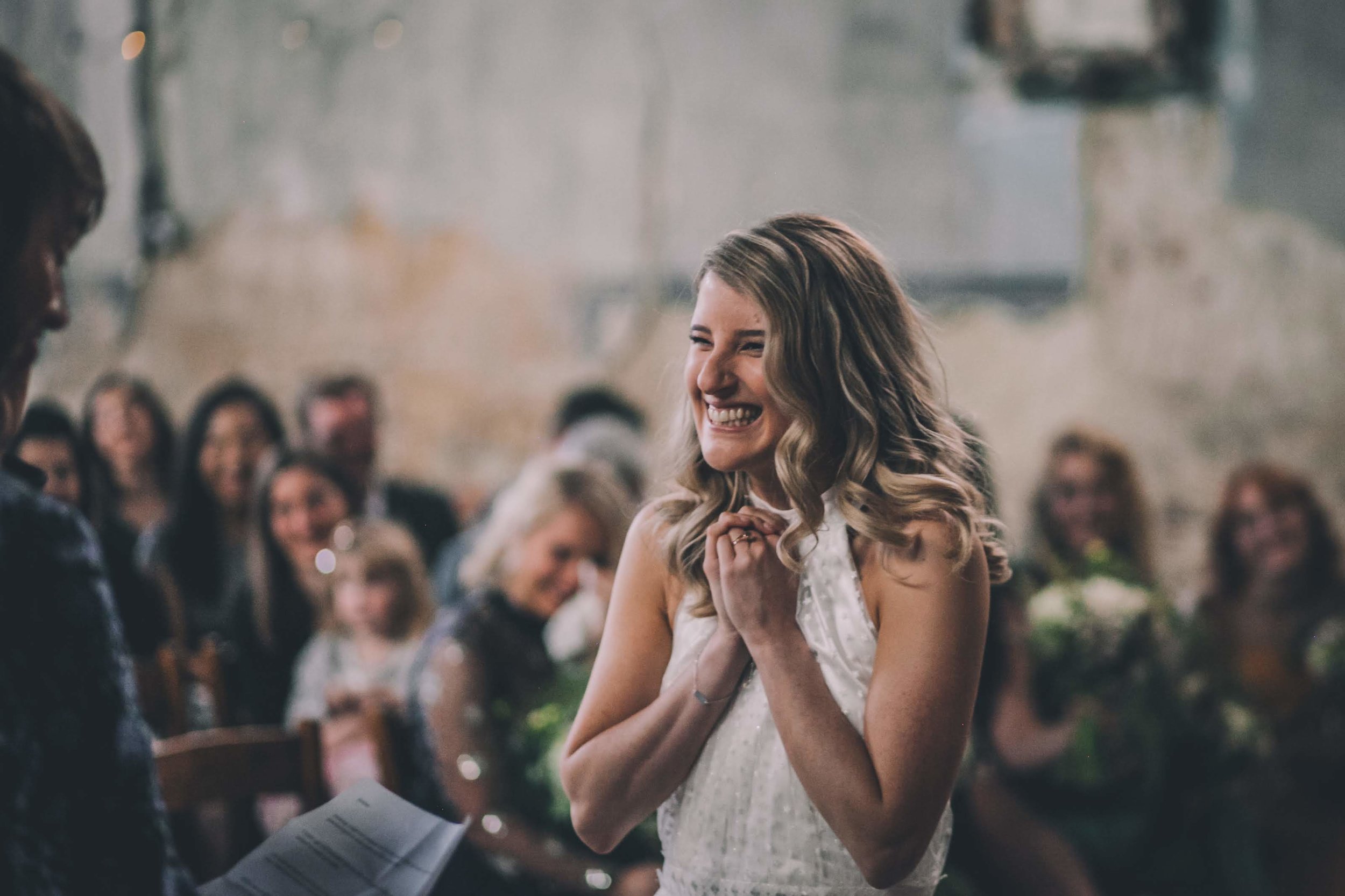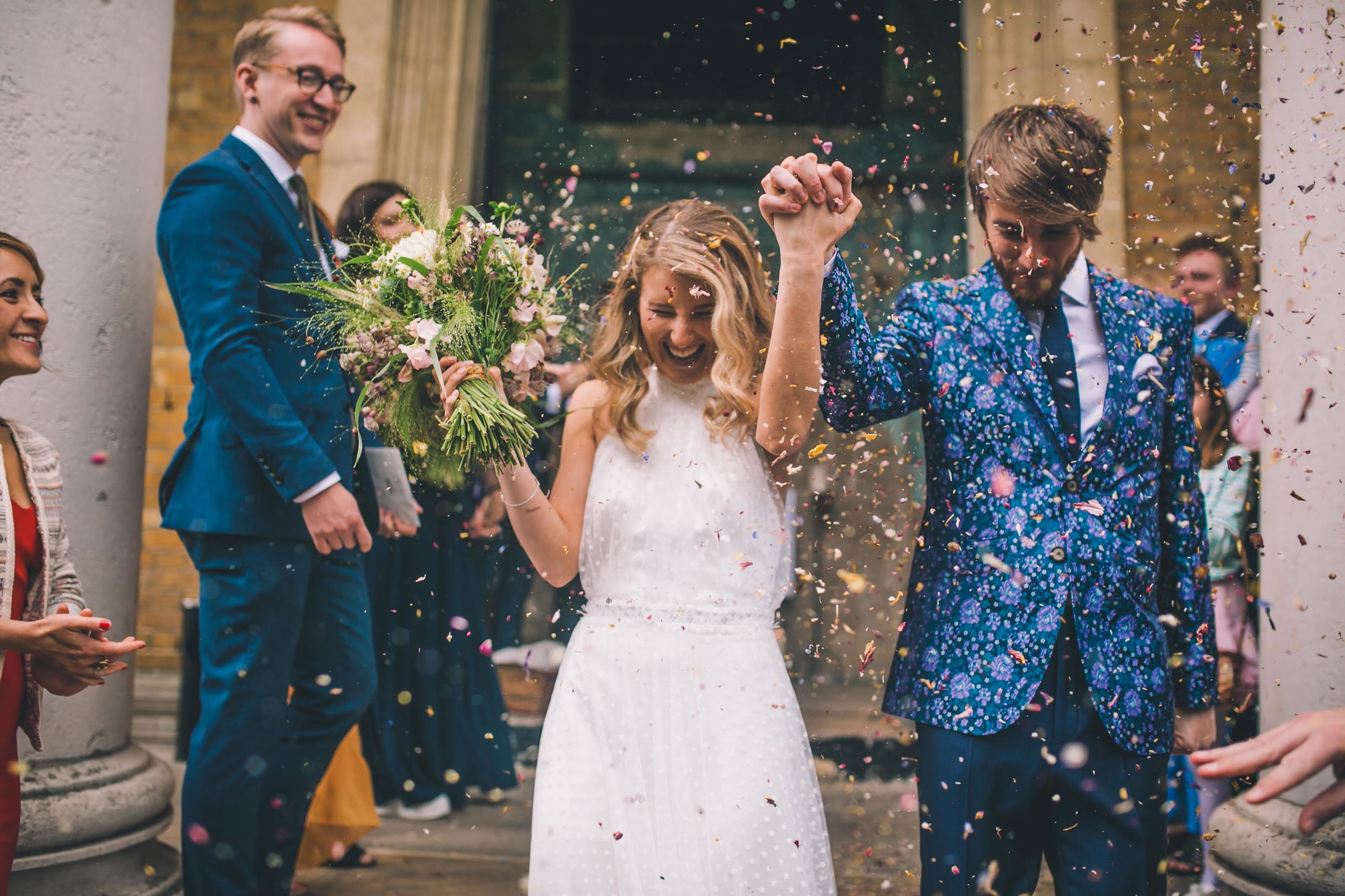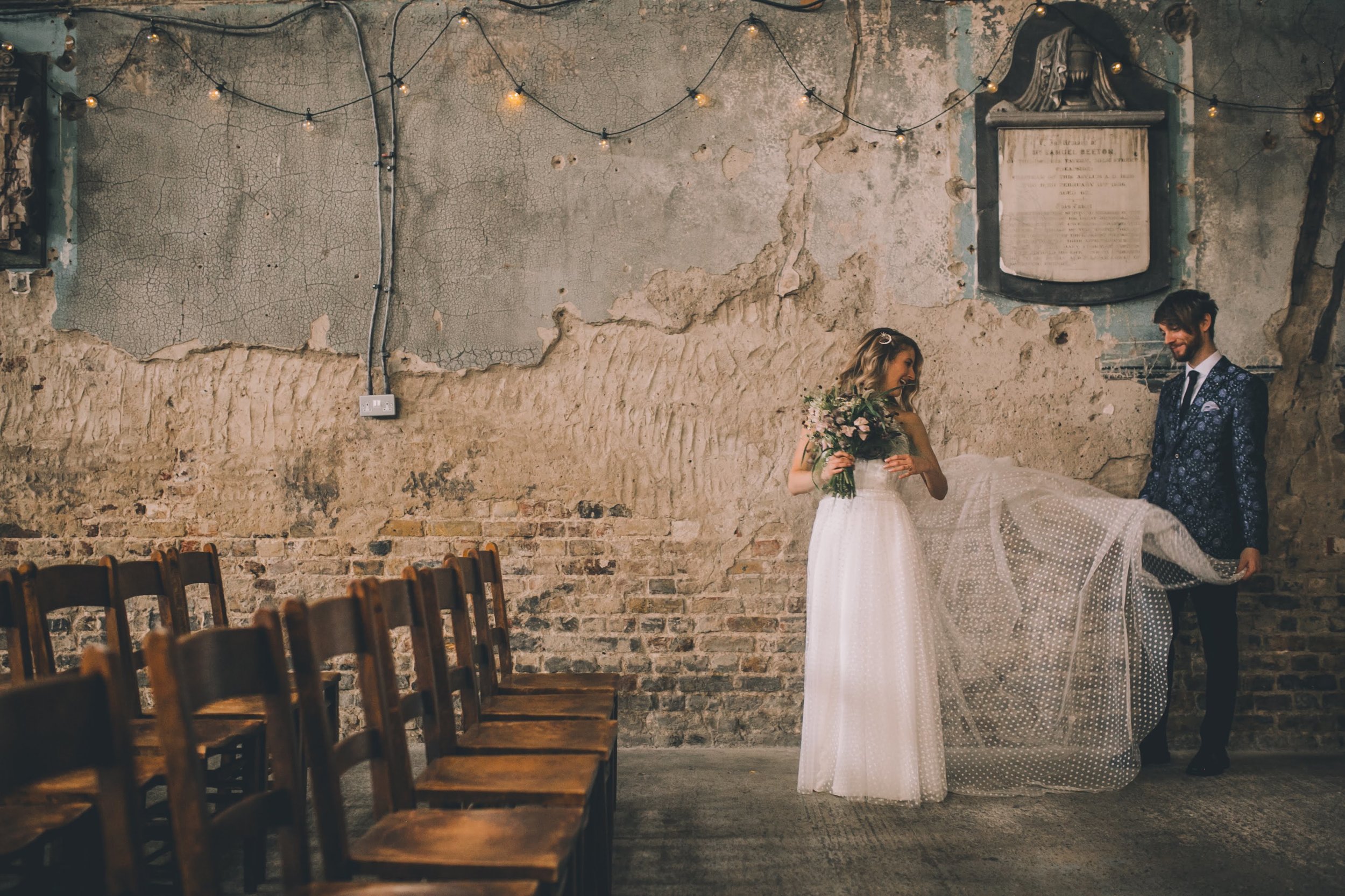 One of the things I adore about my job is that every single bride who walks through my door is different. I love that we're able to fulfil the dreams of so many women with all their unique wants and needs.
Our beautiful bride Emma came to us after seeing us featured in Vogue many years ago. She'd kindly recommended us to some of her friends since then - thank you Emma! - so when it came to searching for her own dress it felt like a no-brainer to come to see us herself. Emma works in fashion so she had a strong idea of what she liked when it came to textiles and the silhouette that would work for her.
"When the lace on the Lucas dress caught my eye, I was sold. It was like nothing I'd seen anywhere else (and seriously by this point I'd read every wedding blog possible) and I just could not stop thinking about those little sparkly stars. When I tried it on, a halterneck was not what I'd thought I'd go for but it was so flattering and comfortable. Afterwards, I could not stop thinking about it. Everyone tells you when you know, you know, but I didn't really get that moment. It sort of crept up on me for the few days after my first appointment, all the other dresses I tried on faded into a blur whereas the image of that dress just got brighter. It felt like me."
Emma chose a star and moon hair clip in keeping with the celestial theme and those delicious English wildflowers to give a relaxed vibe to her style. Emma isn't a fan of high heels so the converse trainers were a must for her and it meant she could dance the night away!
Thank you so much to Emma and her lovely hubby for sharing these images with us. We wish them both all the love in the world! Congratulations lovebirds!
Love,
Kate & the Halfpennys xxx
Images by Dan @ Story & Colour.