Stunning Hannah | A real Halfpenny London bride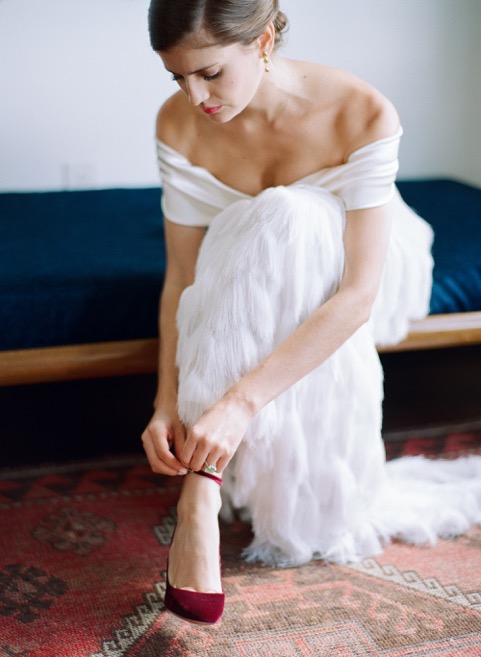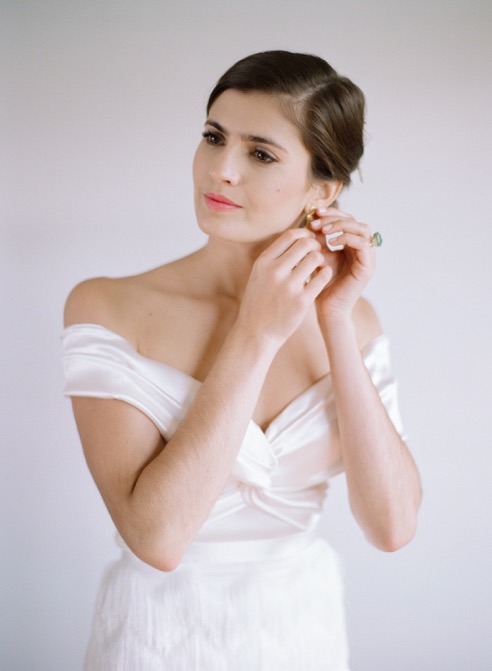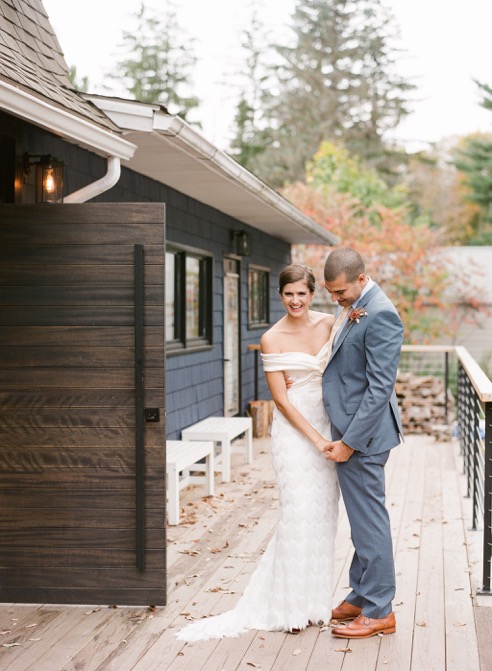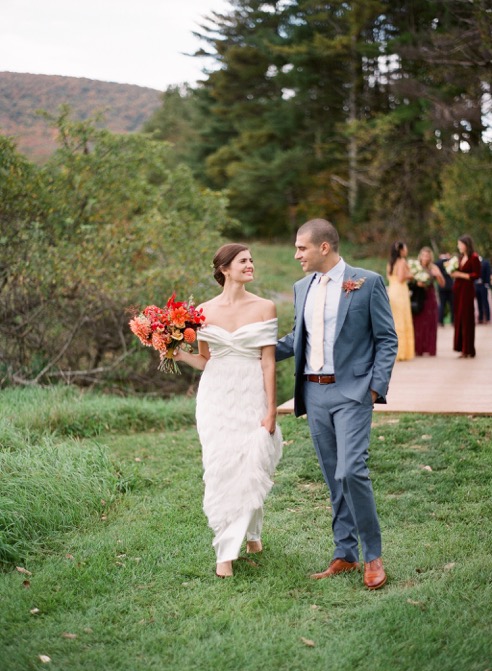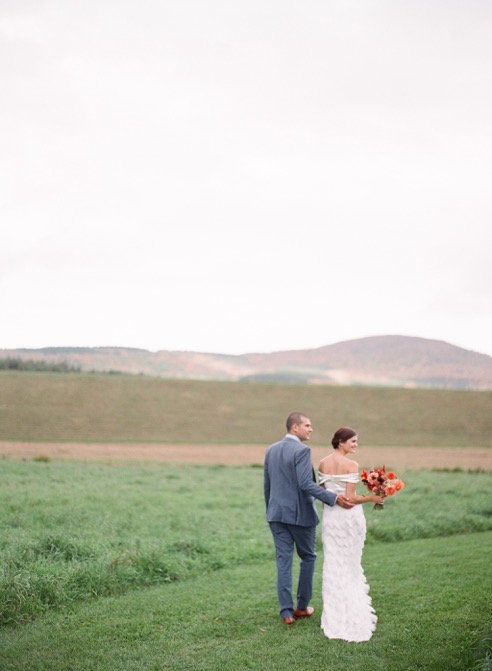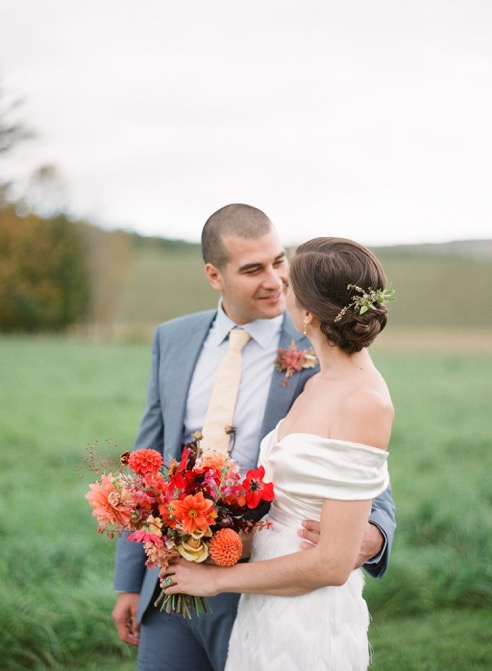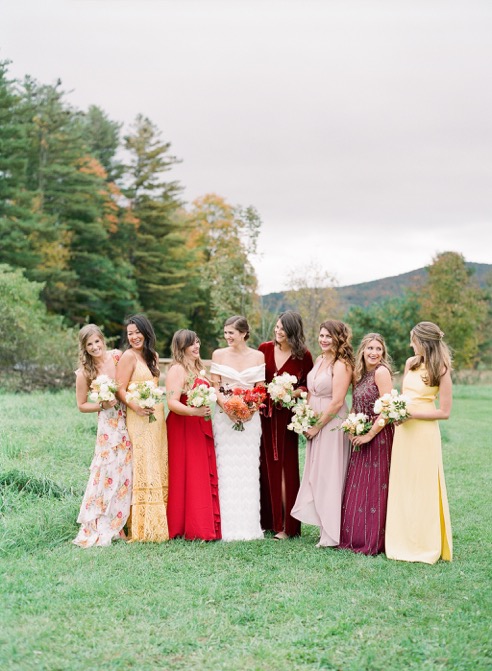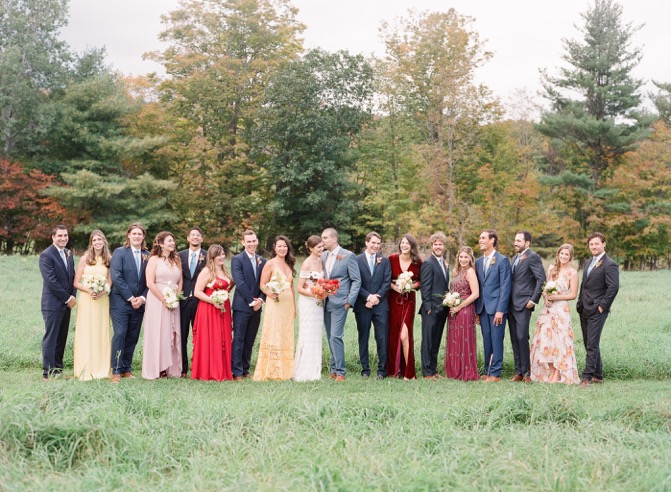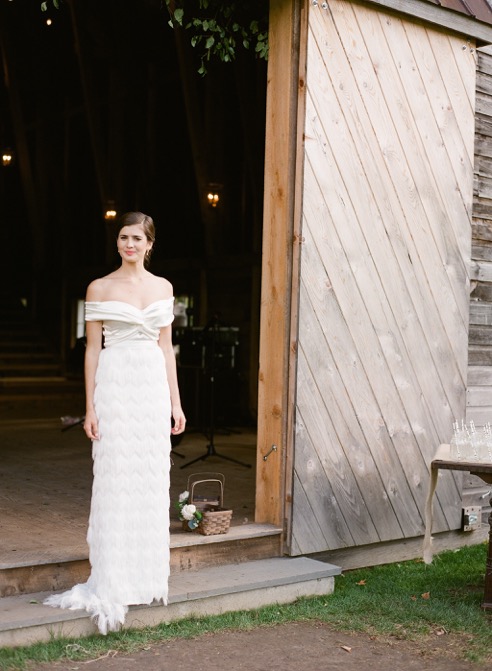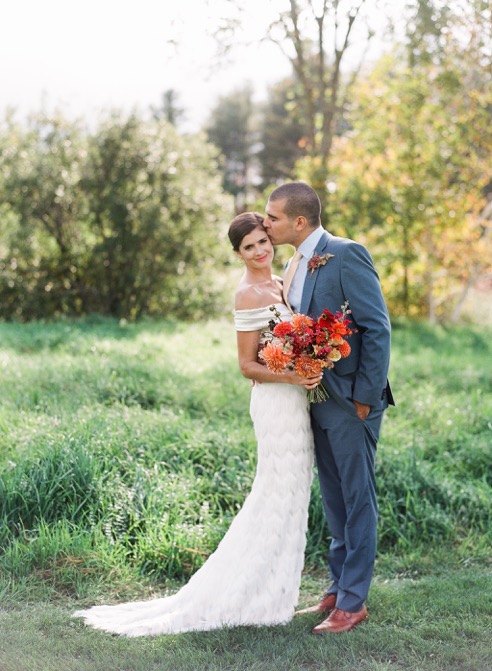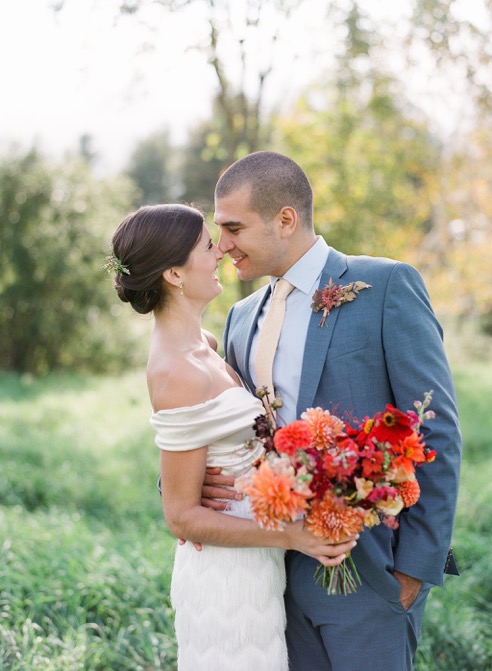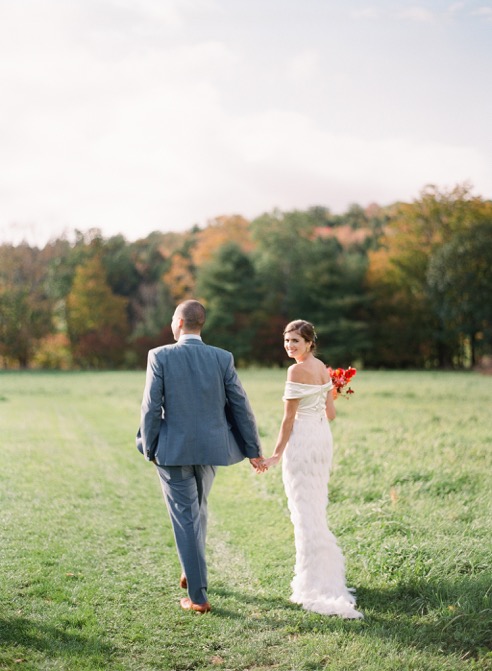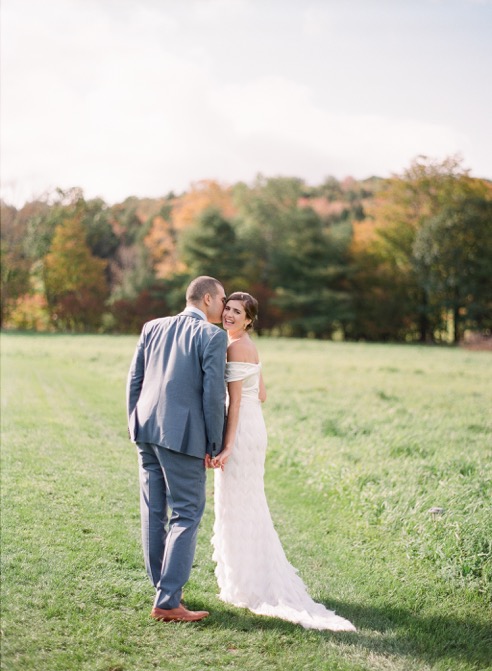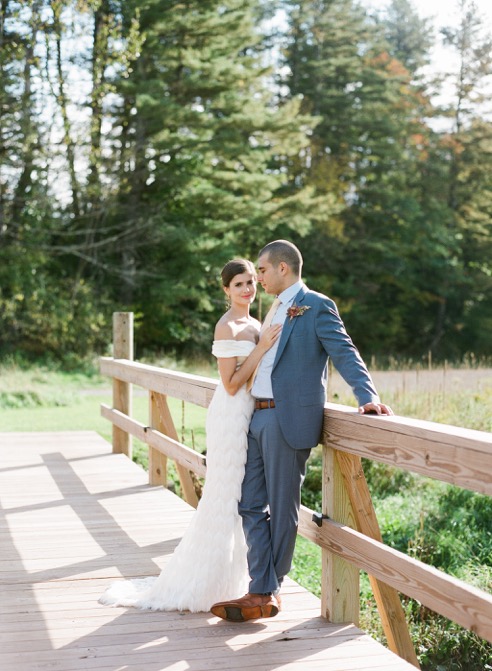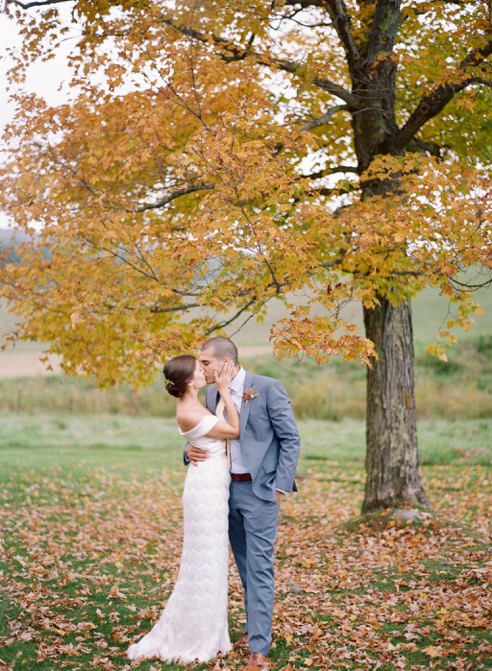 Beautiful bride Hannah married her beau in October last year. The couple tied the knot in the Catskills in upstate New York in a pair of beautiful, restored barns. The ceremony and cocktail hour were outside, set against the stunning foliage that the area is known for in October, letting the beautiful natural setting be the main focus.
Hannah chose the Daffodil top and Ivy skirt which she purchased from our lovely stockist, The One Bridal Boutique in NYC.
"I had been to a few appointments before but hadn't found any dress that I was in love with. My sister in law actually found Halfpenny on Instagram and sent me a photo of a dress noting there was a boutique in NYC that carried the brand. I called Sue at The One without realising she wasn't even open yet, and she let me come in and try the dresses on. I was her very first customer!
I chose the Daffodil top and Ivy skirt. I wanted a unique dress that also had a beautiful and classic silhouette and the pairing of these together was the perfect combination. I loved the shape and how comfortable the two pieces were together. The fringe brought a more relaxed, fun and whimsical element to the dress, given the rustic setting of the wedding I didn't want anything too stuffy or rigid in material and style."
I'm completely in love with Hannah's entire wedding! Everything from the autumnal flowers to her burgundy velvet Aquazzura pumps. Delicious!
Congratulations to the happy couple and we wish you every happiness in your new adventures!
Love,
Kate & the Halfpennys xxx
Images by Elena Wolfe