Gorgeous Lianne | A real Halfpenny London bride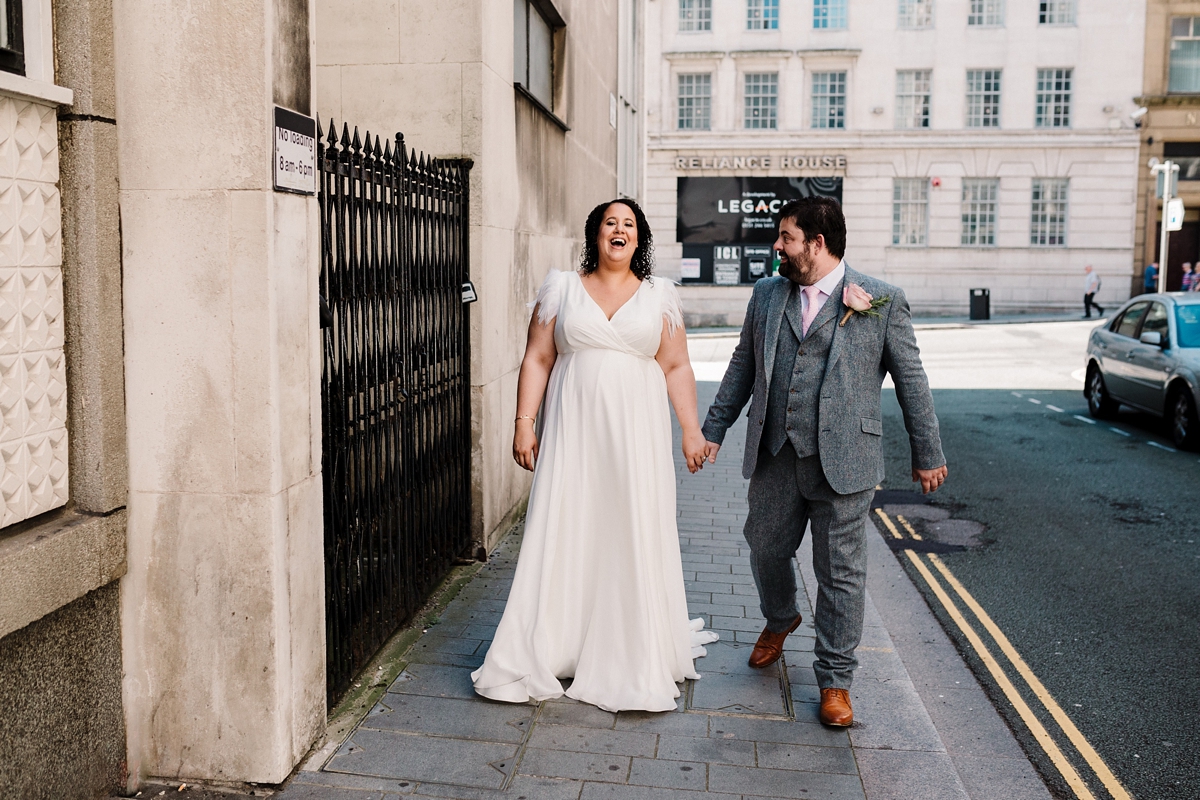 Gorgeous bride Lianne married her new hubby Chris on 17th June last year at Liverpool Parish Church followed by a reception held at Oh Me Oh My in Liverpool City Centre. Lianne found us through Love My Dress and was worried about shopping for her wedding dress. I'm so glad she came to us!
"I had completely buried my head in the sand about my dress and had to be coerced by my bridesmaids into actually going to look at some. I am plus size and we were trying for a baby after many challenges so I had everything crossed that I might be pregnant by the time we got married and I felt completely at a loss as to where to start looking. The 'Daisy dress' was actually the first dress I had tried on and despite visiting lots of other bridal shops and trying and attempting to try on many other dresses, it was the one that was always the front-runner. The wrap style of the Daisy was the most flattering for my shape and was perfect to accommodate a growing bump.
"I decided to purchase the dress directly from Halfpenny London, as I wanted the peace of mind that their own atelier was there to deal with the uncertainty of what the final measurements might turn out to be. I was 8 weeks pregnant when I ordered the dress and 6 months pregnant when we got married which made the fittings less than straightforward but Kate and her team of magicians especially Marilyne made me feel so comfortable and reassured me that they would make sure I left with the dress of my dreams. I travelled from Liverpool to London for the fittings which was actually one of my favourite parts of the wedding planning as my best friend and chief bridesmaid lives there and it we made each trip into a special occasion. The dress even had its own seat in first class when I travelled home on the train after the final fitting!"
First class?! Quite right too!
Huge congratulations to Lianne and Chris! You can see more of their special day over on Love My Dress.
Love,
Kate & the Halfpennys xxx
Images by Amy Faith