Beautiful Heather | A real Halfpenny London bride
Stunning bride Heather married her gorgeous groom Darryl on the 28 October at the Craigellachie Hotel in Speyside. The epic Scottish setting inspired the couple's big day and I love the autumnal colours they brought in. Heather came to see us in our Bloomsbury boutique.
"When looking for my dress, Kate Halfpenny was the only boutique I wanted to visit. I thoroughly researched and within the Halfpenny range I loved so many different styles, I was convinced I would find my dress here so I booked an appointment and travelled to London."
"The Kate Halfpenny boutique is just beautiful and was an incredible experience. My stylist Alexia picked out five different styles I had described. The first few that I tried and expected to really love were just not quite right. I then stepped into the Susie skirt with the Thea slip and was instantly in love. In this moment, it made me feel like the bride I had envisioned. It felt pretty and romantic."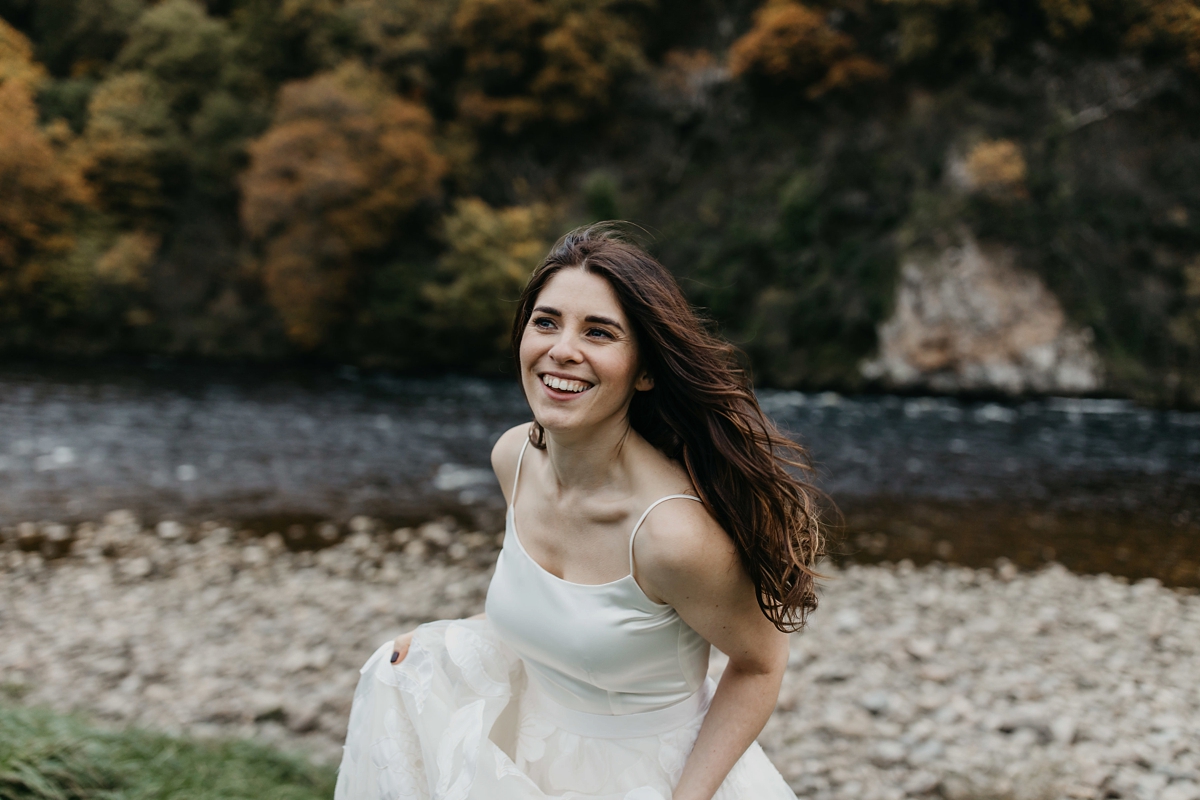 "The tulle, the appliquéd flowers, the movement of the skirt with the simple slip balanced the look perfectly and was so me. I felt the skirt also matched the autumnal feel of our wedding. I felt amazing…and comfortable. My experience with Halfpenny was a dream from the minute I walked into the boutique until I received my beautifully wrapped dress. I cannot recommend them enough."
This is why I lOVE my job soooooo much! Look how happy she is. She's radiant. I feel so lucky to have played a small part in Heather and Darryl's special day and we wish them every happiness in the future.
Love,
Kate & the Halfpennys xxx
Images by Emma Lawson Photography. See the full gallery over on Love My Dress