Beautiful Jennifer | A real Halfpenny London bride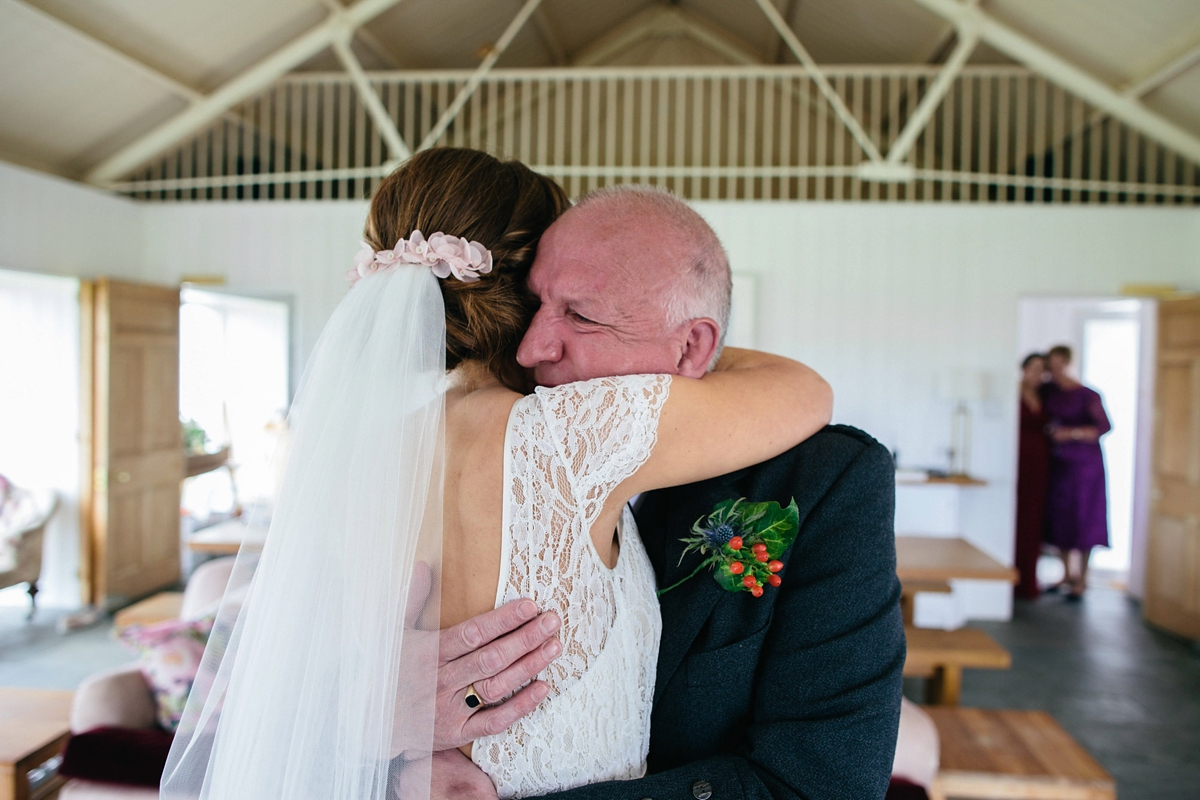 Gorgeous bride Jennifer married her new husband Matt in July this year is a stunning coastal wedding in Scotland. Their ceremony was held at South Knapdale Parish Church, Achahoish and they travelled to nearby reception venue Crear, Kilberry by Tarbert. I love the quirky and personal touched Jennifer and Matt brought to their big day.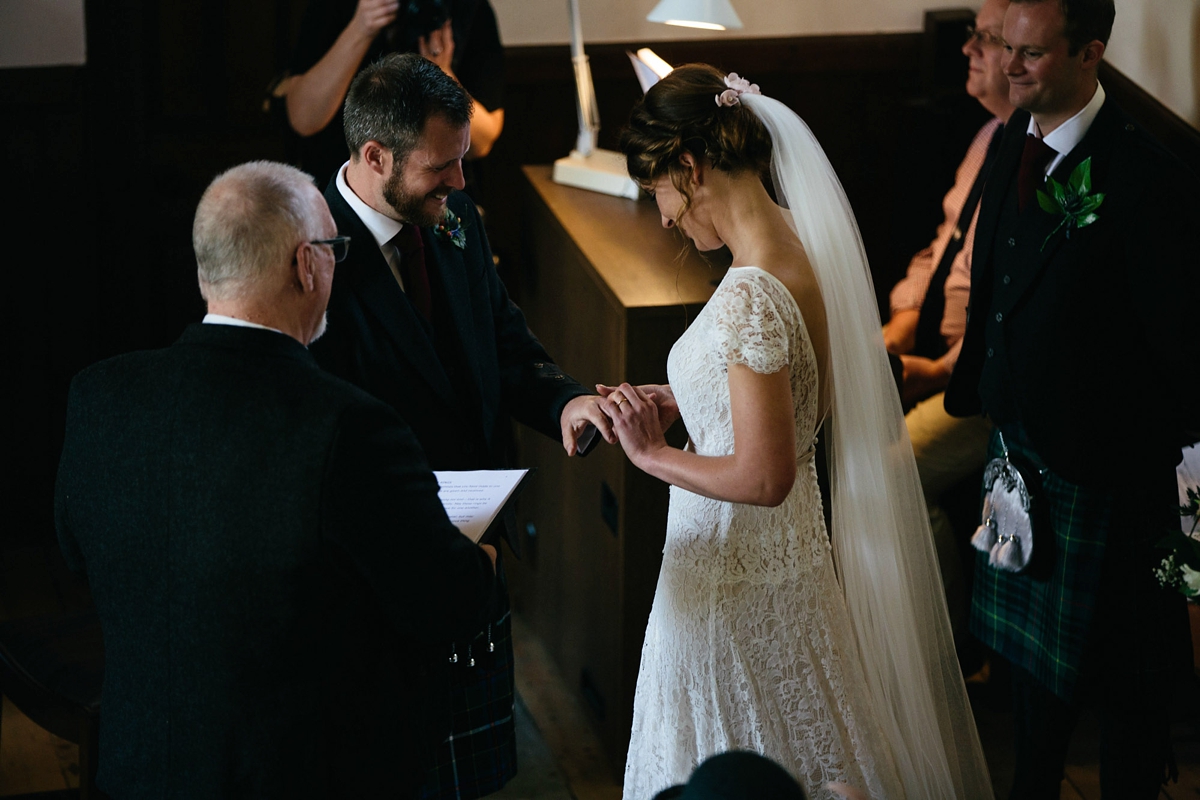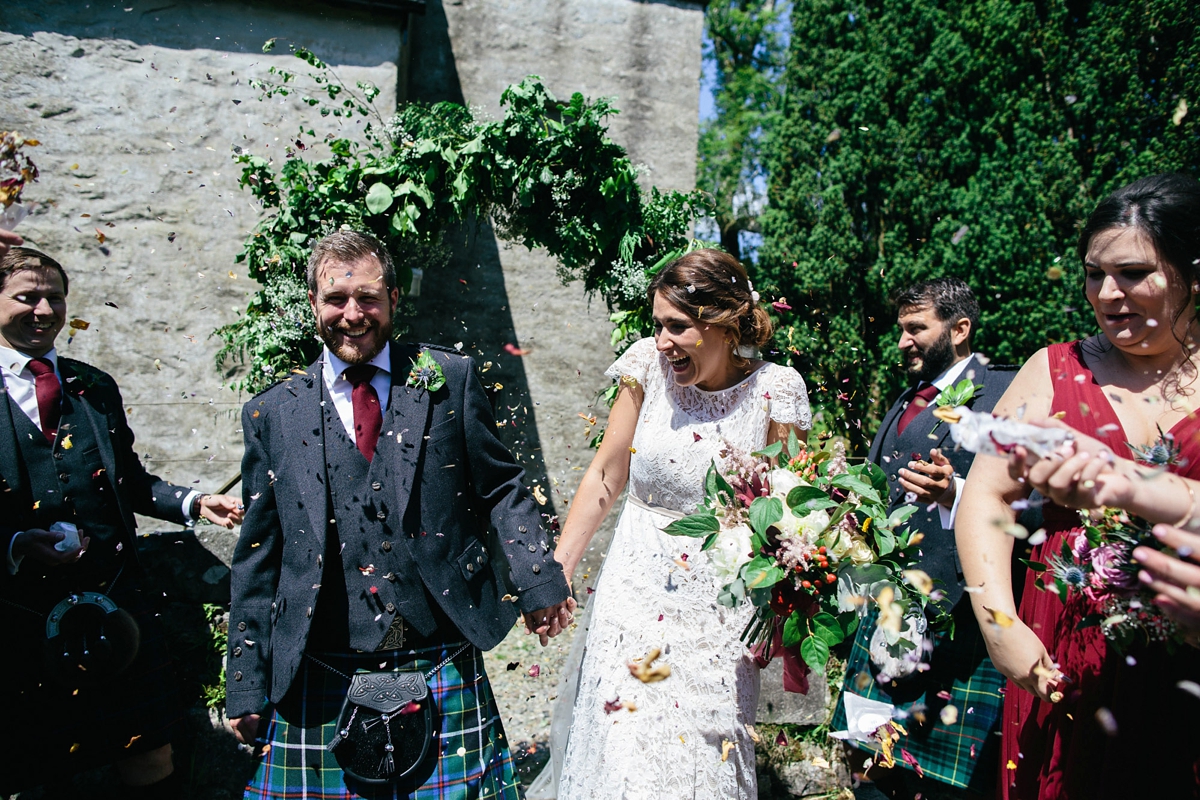 Jennifer discovered us through the fabulous Love My Dress blog:
"Browsing Love My Dress, every dress I liked turned out to be Halfpenny London and I knew I was forming great love for them. Full disclosure: I owned three wedding dresses during our engagement. I tried on a lot of dresses in a lot of shops and then tried on Violet at Halfpenny HQ and loved it, but was going to a sample sale the next week. At said sample sale I panic-bought a dress on sale and was immediately plagued by doubts. Cue a few weeks of stressing but once I firmly made the decision to go back and buy Violet I felt so calm and reassured I was making the right decision."
"I knew I wanted a dress with a high neck and a belted waist. I loved that Violet had no boning or buttons or structure, I could just pop her on over my head and I was good to go. The heavy lace was a mix of simple and fancy, and I adored how dramatic the low back was! I also pretty much live in t‐shirts, so the sleeves are very me."
Congratulations to the newlyweds! We wish you every happiness in your new adventures together.
Love,
Kate & the Halfpennys xx
Images by Mirrorbox Photography. See the full gallery over on Love My Dress here.