Stunning Jaye | A real Halfpenny London bride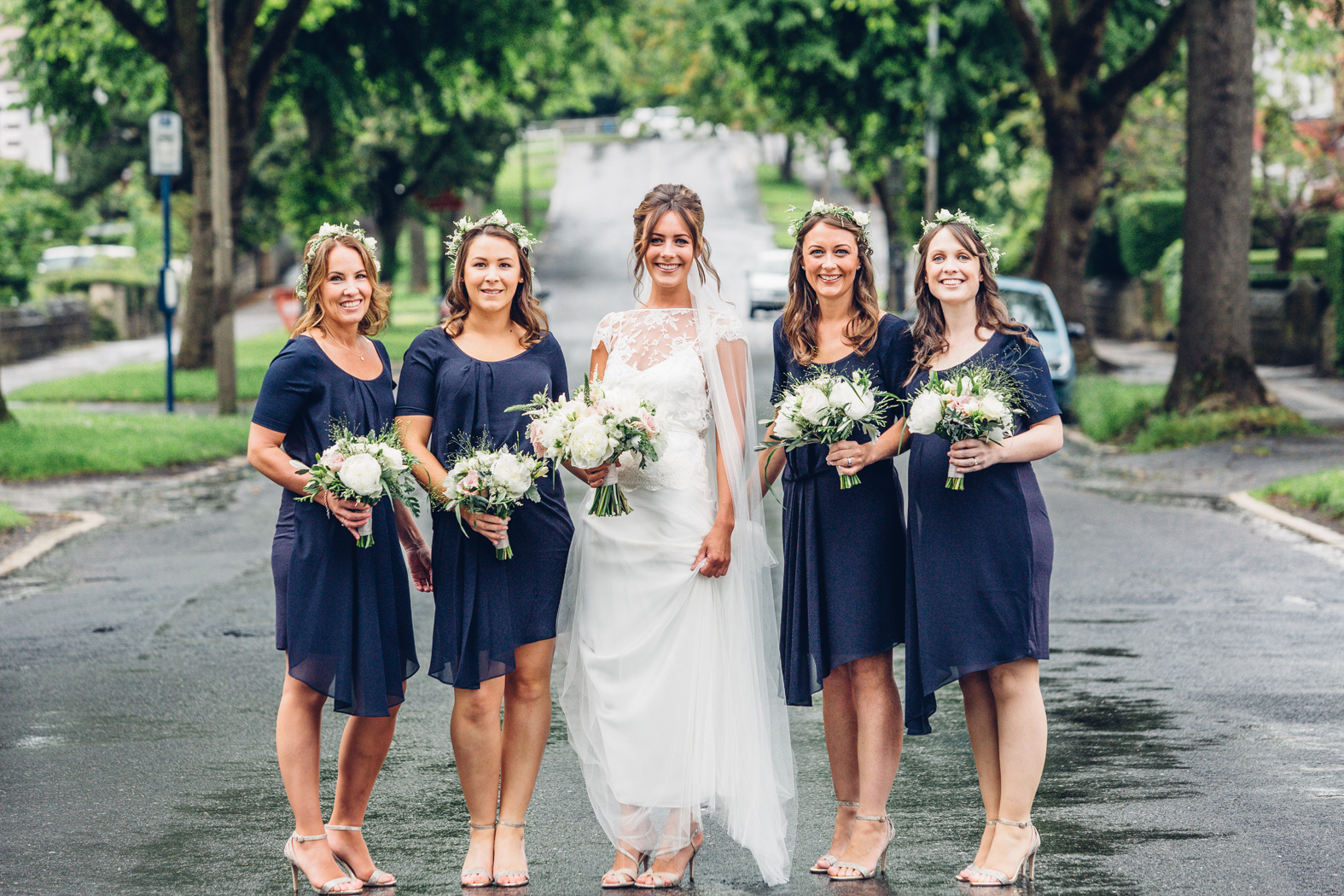 Gorgeous bride Jaye discovered us through our lovely stockist The White Room in Sheffield and we're so glad she did! Jaye and Tom were married in St John's Ranmoor Church after falling in love with its grandeur and beauty.

"I had only been to one shop prior to visiting The White Room and I had an idea in mind of the style of dress I was looking for, basically anything with a low back and relaxed feel. With the venue confirmed I wanted a dress that would be fitting for both locations and that would tie the two very different venues together – queue Kate Halfpenny and The White Room team. As soon as I slipped the Halfpenny Iris dress over my head, I knew it was the one. With the intricate and delicate French lace, the most beautiful and comfortable slip and cute belt to synch in the waist I was sold. It was really important for me to be comfortable on the day, I wanted to be able to eat a good meal and throw some serious shapes on the dance floor. The Halfpenny dress was the perfect mix of vintage elegance with a hint of princess…It felt simple yet eye catching and I felt beautiful. I added a long one layer silk tulle veil for the church and a flower halo for the evening and these two items transformed the dress perfectly for the two different environments."

Jaye kept her jewellery to a minimum but a key piece for her was a sapphire ring with a beautiful story behind it:
"I have two sisters and when my Grandmother passed away she left each of us a ring; a diamond, a sapphire and a ruby. My middle sister, Gemma, lent me her sapphire ring for the day and this became my something old, borrowed, and blue and it went with the vintage feel of the dress perfectly. I also felt like my Grandmother was part of this special day."
Jaye and Tom's big day was full of love and laughter and everything was captured perfectly by photographer Devin Ainsle. Head over to Rock My Wedding to see the full gallery.
Love,
Kate & the Halfpenny London team xx