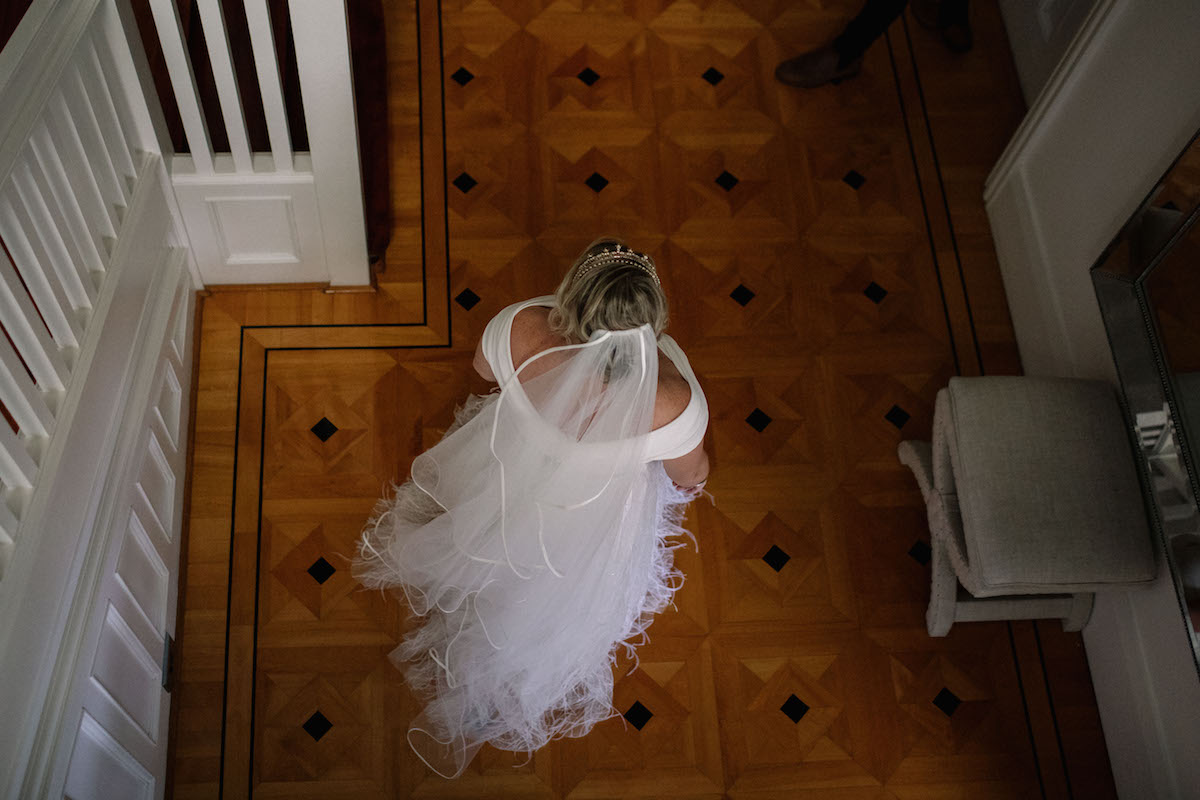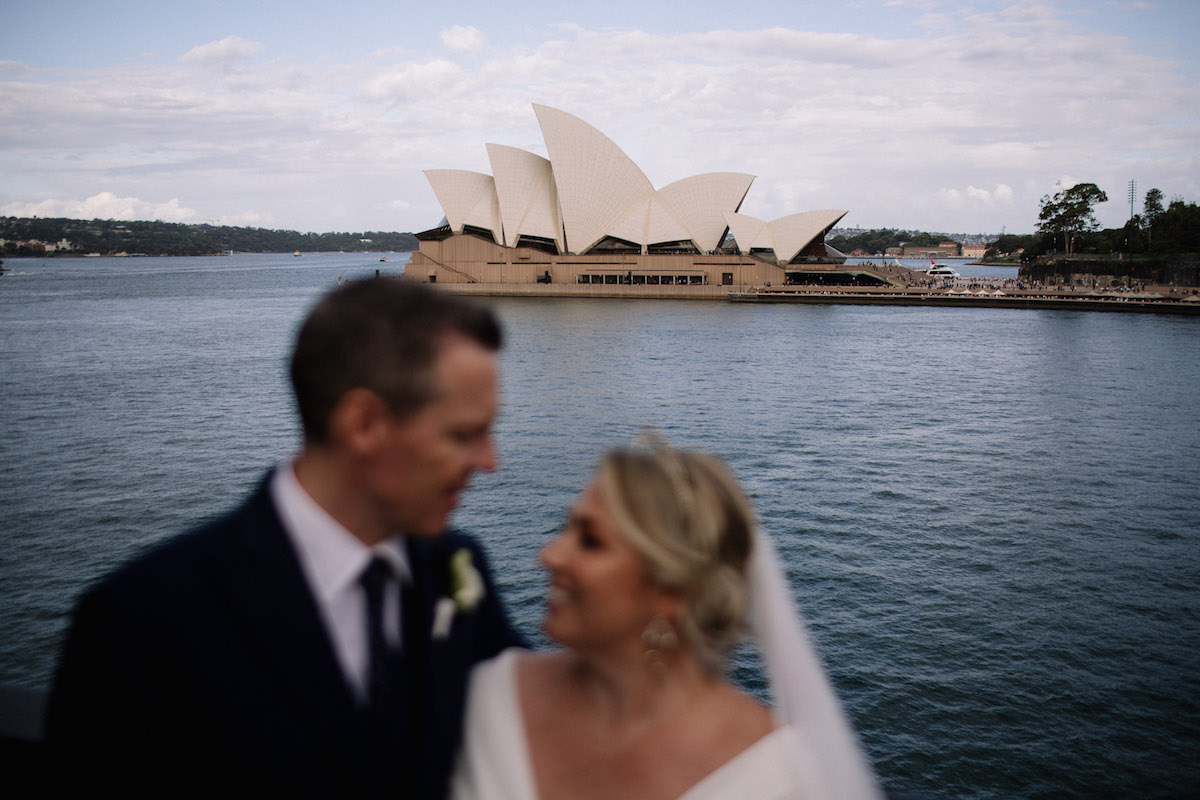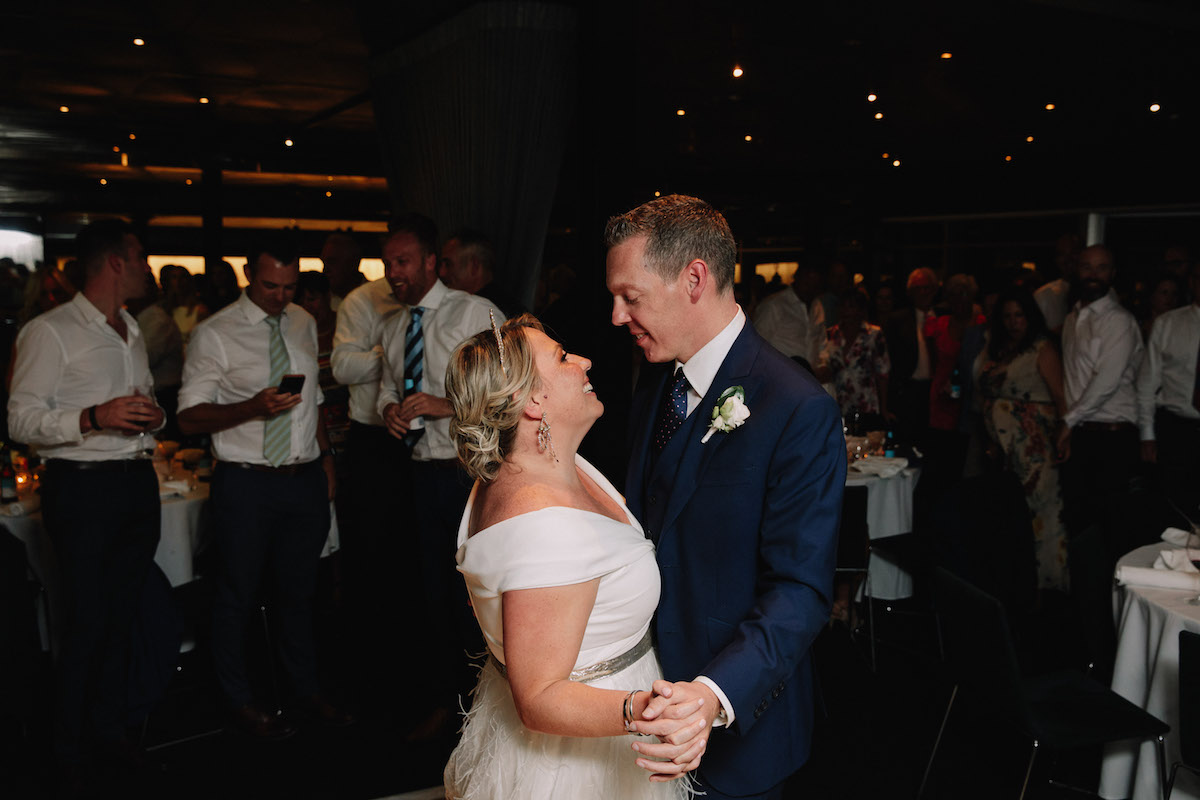 Beautiful bride Briony married her new hubby Mark in December last year. The couple wanted to celebrate both their backgrounds so chose to be married in an English style cottage garden at Lion Gate Lodge in the Royal Botanic Garden, Sydney followed by a reception at the Quay Restaurant on Sydney Harbour.
"The English garden was a nod to Mark being English and I was born and lived in Sydney until I moved to the UK to be with Mark. Sydney Harbour was also an opportunity to show Sydney at it's best to our friends and family who had travelled to celebrate with us. It was relaxed but also elegant and was a great party with lots of time for dancing."
Briony knew she wanted something 'a little bit different' for her big day and wasn't having any luck. Our boutique was her third and final destination – definitely third time lucky!
"[My appointment] was 4.30pm on a Friday afternoon after a particularly stressful day at work. It was just so relaxed and informal that I knew instantly I wanted to buy my dress from Halfpenny. I tried on a number of different styles and combinations – I loved the Maribou skirt but wanted it full as opposed to A-line and the Halfpennys said that was possible with the addition of the pewter waistband which added some 'bling'. The Daffodil top was flattering and matched the skirt perfectly. I walked out so happy and couldn't believe I had to wait 6 months until I could actually try it on again!
I loved the fabric of the skirt in particular – it had the wow factor because of the feathers and I'm known for my love of sparkle and sequins so it was just perfect. I could not wipe the smile off my face and was just desperate to get to the wedding day so I could wear it. As my mum and my bridesmaids were in Australia they didn't get to see me in the dress until the actual wedding day – this made it extra special as it was somewhat a surprise to them too."
Briony completed her look with a crown and earrings from Tilly Thomas Lux, Jimmy Choo shoes and gorgeous flowers by Red Fragrance Floral Design to match the couple's pink and rose gold colour scheme. She looked absolutely epic on her big day and I'm so thrilled we were able to play a part in her wonderful day. Wishing the newlyweds every happiness in their new lives together!
Love,
Kate & the Halfpennys xxx
Images by David Campbell